She is one of Africa's most respected scholars. At 86 years old, Catherine Coquery-Vidrovitch published her Mémoires, Africa's Choice, in which she returns to her singular journey. The researcher was one of the very first, in France, to have worked on what, at its beginnings, did not yet constitute a discipline: African history. While her colleagues claimed, convinced, that Africa was a continent without history, she fought a number of prejudices, she who was also above all seen as a woman, young and anchored to the left.
Read also
Article reserved for our subscribers

Catherine Coquery-Vidrovitch: "Those who say that everything is 'race' are as wrong as those who say that nothing is 'race'"
Born in 1935, Catherine Coquery-Vidrovitch explains her commitment to Africa by the empathy she felt for populations who, like her child, experienced a situation of occupation, resistance and underground. Recruited in 1962 within the Ecole Pratique des Hautes Etudes, she set foot for the first time in sub-Saharan Africa in Gabon, in 1965, and discovered a neocolonial Africa where former colonial administrators became cooperants. The relations of domination, contempt and the most vile racism have not changed. As a keen observer, Catherine Coquery-Vidrovitch narrates through the menu the shortcomings of the Franco-African experience and her fight to change the outlook on African societies.
"The need for a global vision"
During her career, she trained many historians of the continent in France, the United States and a dozen African countries – including the Cameroonian thinker Achille Mbembe and the former Ivorian president Laurent Gbagbo. She was one of the first to study the history of women, youth and urbanization in Africa, but also the place of the continent in world history, as well as that of slavery and colonization in French history. Its work has marked several generations of researchers as it has opened up many projects.
Read also:
Article reserved for our subscribers

In France, the long fight for the memory of slavery
In fact, the research laboratory that she created at the University of Paris-VII enabled her to introduce, in the 1990s, "The demand for a world vision, both globalized and specific, of the evolution of non-Western societies studied in themselves and not through the reductive prism of the Western gaze – what is today called the connected story, that we had invented before the letter ", writes this pioneer in her book, claiming that "The recognition of African history was thus the great struggle of [s]a professional life ".
Africa's Choice. The struggles of a pioneer in African history, by Catherine Coquery-Vidrovitch, La Découverte, 304 pages, 22 euros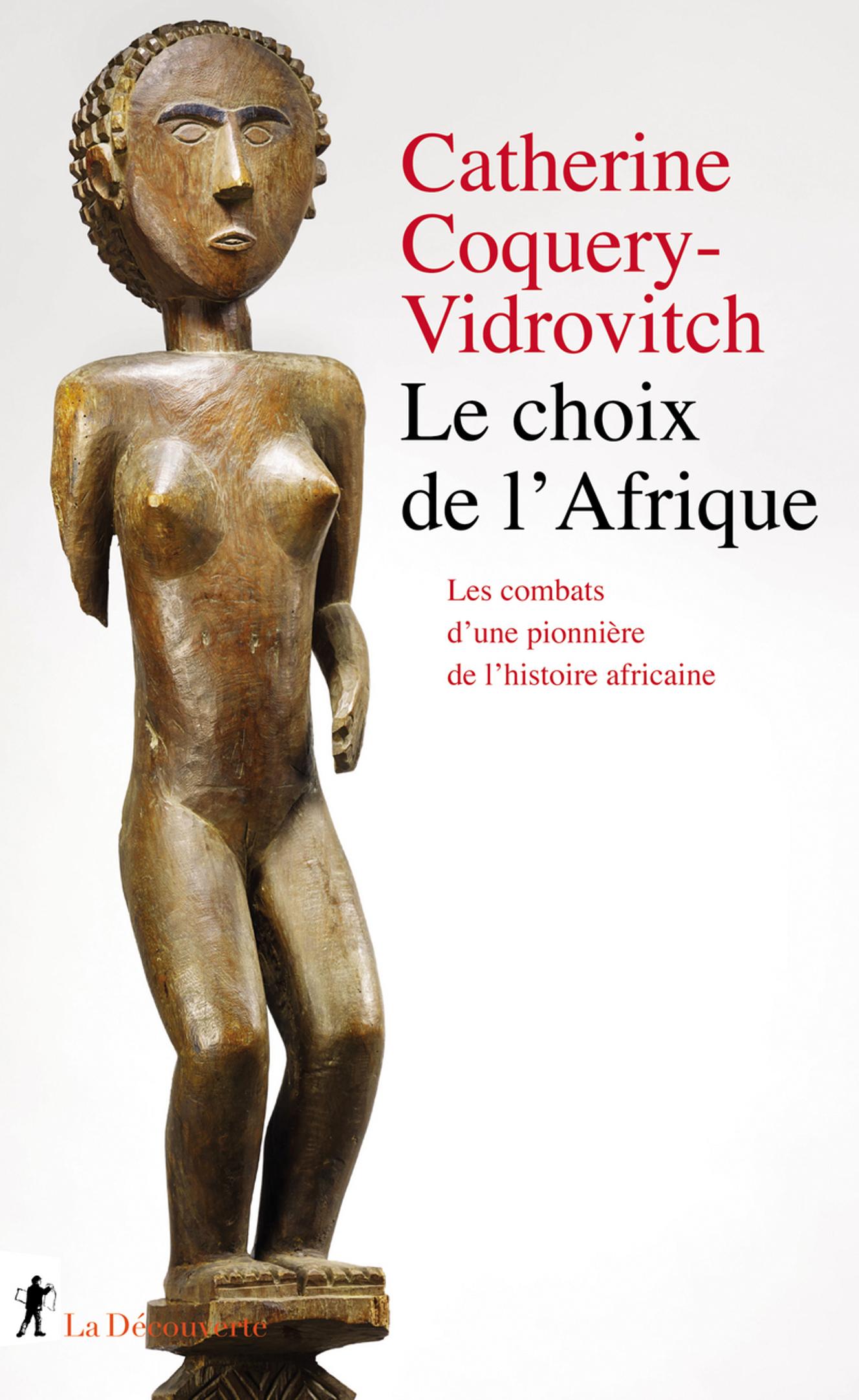 We want to say thanks to the writer of this short article for this remarkable material

"The Choice of Africa", by Catherine Coquery-Vidrovitch: the itinerary of a pioneer