The situation marks an escalation in a tense migration crisis. Some 2,000 migrants gathered at the Belarusian border post of Brouzgui were targeted, Tuesday, November 16, by water cannons and tear gas, Warsaw accusing them of having "Attacked" troops with stones.
Read the latest information:
Migrant crisis in Belarus: Poland announces construction of border wall
A Polish policeman was seriously injured, presumably the victim of a fractured skull, in the clashes, police said. In the morning, the Polish Ministry of Defense has tweeted :
"Kuznica: The migrants attack our soldiers and officers with stones and try to destroy the fence to enter Poland. Our forces used tear gas to end the assault on migrants. "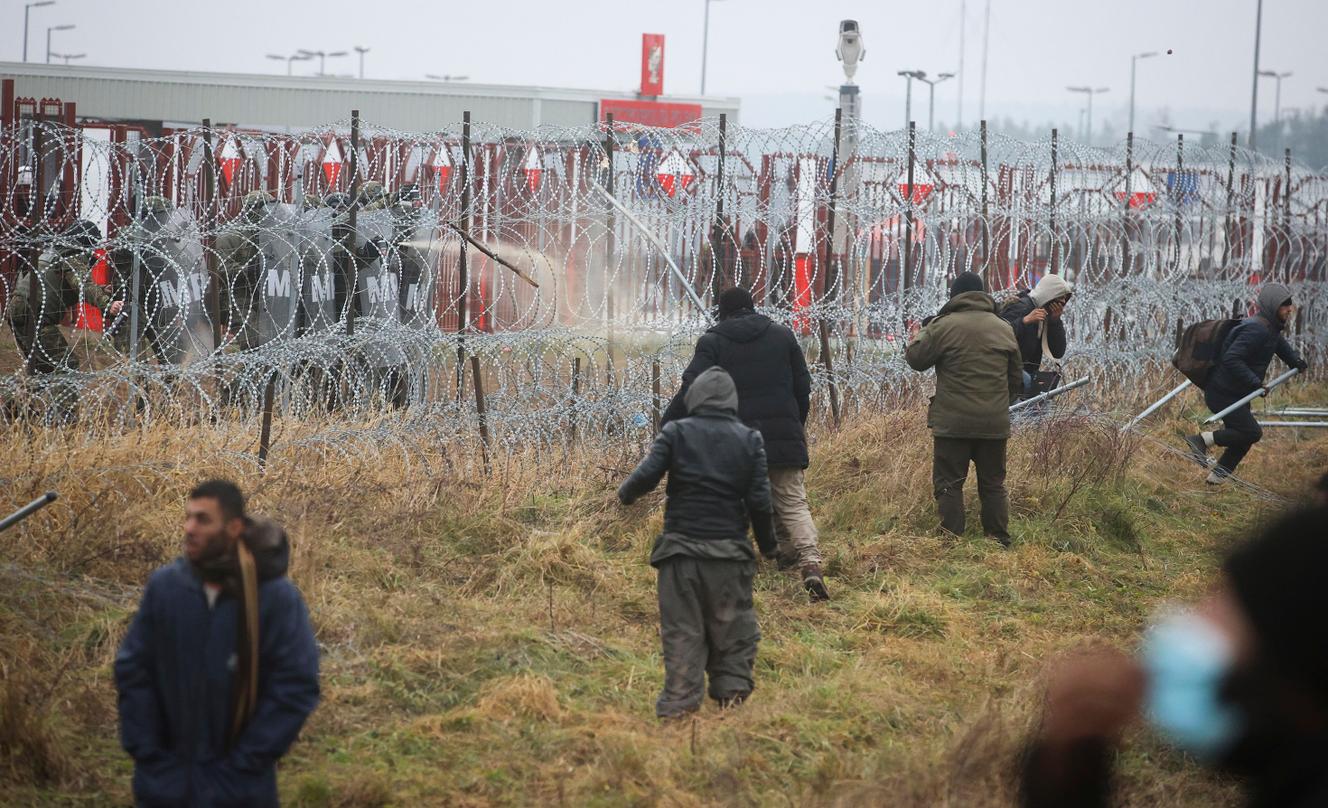 The ministry also said Belarusian forces attempted to destroy fences along the two countries' shared border, while the interior ministry released a video showing migrants apparently trying to demolish a fence. The border guard agency also posted a video on Twitter showing a water cannon aimed across the border at a group of migrants.
Attack at the border crossing in #Kuźnica.

Migrants are very aggressive, throwing stones at 🇵🇱 soldiers. https://t.co/D7GF7dNQrl
"Unacceptable" behavior
Moscow denounced on Tuesday Poland's use of water cannons and tear gas to repel migrants. "The behavior of the Polish side is absolutely unacceptable"Russian Foreign Minister Sergey Lavrov told the press. "They violate all legal standards", he added.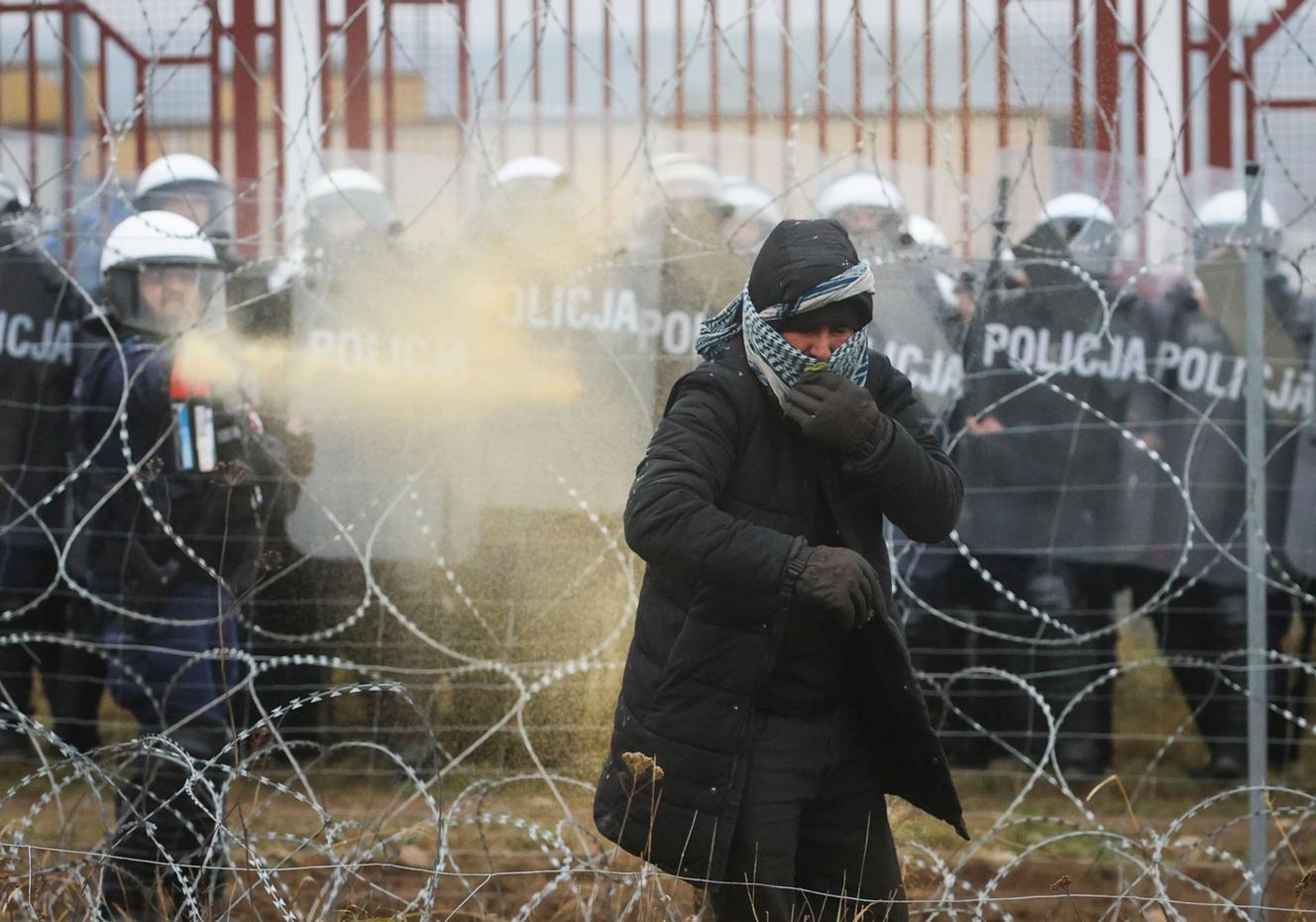 The European Union accuses the Belarusian authorities of having orchestrated the current crisis in revenge for Western sanctions decided in retaliation for an unprecedented domestic political repression.
Belarusian President Alexander Lukashenko, while denouncing European behavior and denying any responsibility for the crisis, assured, Monday, working for the return of migrants, mostly from Iraq.
The Iraqi embassy in Moscow, for its part, announced on Tuesday that"About 200" of its nationals were to be repatriated from Belarus on Thursday, including women and children. Baghdad explained that such flights, on a voluntary basis, would be organized as of this week.
The state of emergency, imposed in early September in Poland, prevents journalists and human rights defenders from reaching the border area. In Belarus, journalists also face severe restrictions on their ability to report, and only a few are present at the border.
Read also
Poland-Belarus: our answers to your questions on the tensions at the border where thousands of migrants are stranded
We would like to give thanks to the author of this write-up for this incredible content

Migrants targeted by water cannons and tear gas at border with Belarus