To not miss anything on African news, subscribe to the newsletter of World Africa from this link. Every Saturday at 6 am, find a week of current events and debates treated by the editorial staff of "Monde Afrique".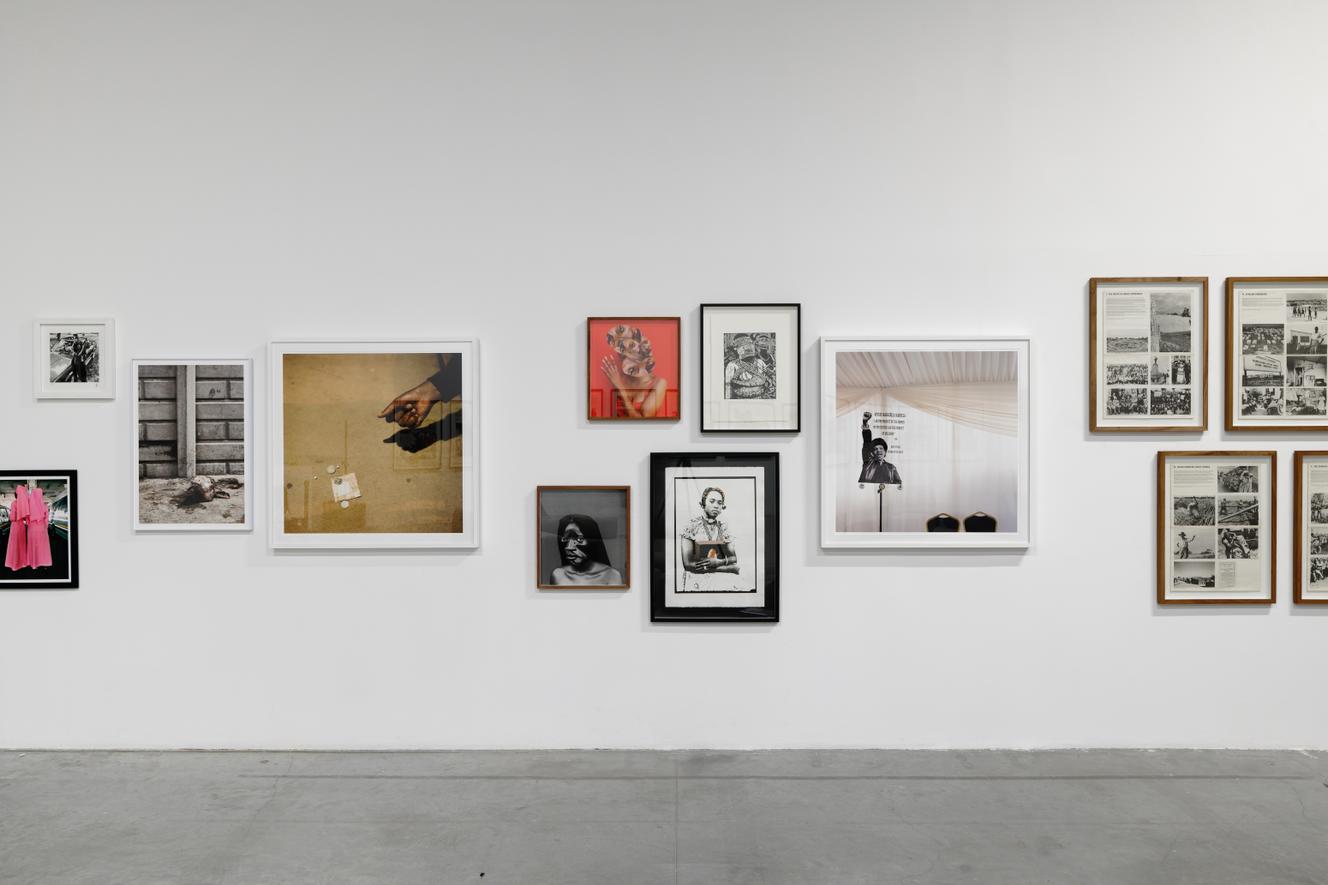 When curator Marie Ann Yemsi began to think about her exhibition "Ubuntu, a lucid dream", which is being held at the Palais de Tokyo in Paris, Kudzanai Chiurai's name was high on her list. Because the young Zimbabwean artist "Is in the daring and complexity", she specifies. Because he also knows how to dig into the folds of history to bring out forgotten stories and "counter-memories".
Born in 1981, a year after his country's independence, into a highly politicized family, Kudzanai Chiurai made history and colonial struggles the raw material of a work that is presented in paintings, photos and images. experimental films. Starting from the observation that the continent's archives are neglected and difficult to access, for five years he began to hunt for the modest relics of resistance to the British occupier.
Read also
"Everyone brings their own stone": when French and African museums work hand in hand
In a few years, he established The Library Of Things We Forgot To Remember ("The library of things we forgot to remember"), made up of leaflets, fanzines, posters of the independence struggles, as well as Chimurenga vinyl albums, those songs that accompanied the fight for independence of Zimbabwe, in the 1970s. To this group, he added works of African artists whose work resonates with these fighting memories.
From this collection, Kudzanai Chiurai has made an evolving and itinerant project, a " free zone " in his words, entrusted at each stopover to one "Librarian". To explain its vocation, Khanya Mashabela, responsible for the Parisian stage which takes place over 200 m2 at the Palais de Tokyo, readily quotes the philosopher Jacques Derrida: "Effective democratization is always measured by this essential criterion: participation in and access to the archive, its constitution and its interpretation. "
"Around questions of race and history"
Also, this collection is usually exhibited to the public, in a small space of 60 m2 tucked away in a Johannesburg mall. "I did not find myself in traditional libraries, linked to an educational system that comes from the colonial era, explique Kudzanai Chiurai. I find myself in the library that I created and others, like me, can also feel comfortable there. "
In 2001, the artist was the first black student in the fine arts curriculum at the University of Pretoria, South Africa. A baptism with the appearance of bad hazing. During his four years, he cashed in on insults, spat, and became suspicious as soon as a robbery was committed at the university.
Read also
At the AKAA Fair, "World Africa" favorites
Seven years after the fall of apartheid, within the confines of the campus itself, certain spaces were unofficially reserved for whites. However, these years were also formative on an artistic level. "It helped me to build my thinking around questions of race and history", he explains.
In a unit where teaching was about the history of Western art, encouraged by some professors, Kudzanai Chiurai writes essays on black popular culture and explores the history of artists of color. Very quickly, too, he gets noticed. In 2008, his posters depicting Robert Mugabe, then president of Zimbabwe, his head bristling with demonic horns and surrounded by flames, earned him a few threats. He will not return to his home country until 2015.
Very theatrical productions
An exile that did not prevent Kudzanai Chiurai from experiencing a meteoric career. His photos were very quickly acclaimed, especially those where his friend DJ Siyabonga puts himself in the shoes of ministers by striking a pose with emphasis. Equally appreciated, his very theatrical staging, replaying episodes of colonial history such as the expeditions of David Livingstone.
Since then, he has exhibited at the Victoria & Albert Museum in London, as well as at the Louis Vuitton Foundation in Paris. In 2012, he was even invited to the Documenta, a prestigious five-year exhibition held in Cassel, Germany.
This success gave him wings, without completely reassuring him. "When your freedom depends on a law, a legal text, are you really free? ", he asks himself, quoting from his bedside book, The Long Emancipation : Moving Toward Black Freedom, by Canadian scholar Rinaldo Walcott. The question is just returned to him. "I am free enough to be an artist, he answers tit for tat, but awake enough to know that this freedom is not given to me naturally. "
We wish to give thanks to the writer of this short article for this incredible content

In the "library" of Zimbabwean artist Kudzanai Chiurai