NEW DELHI LETTER
The ceremony lasted for hours. Broadcast live by all Indian TV channels. Narendra Modi, accompanied by ministers and members of the Indian People's Party (BJP), the ruling party, inaugurated Monday, December 13 in Varanasi, the former Benares, a corridor which should allow pilgrims to reach the temple of Kashi Vishwanath in Ganges. Over time, the connection had been hampered by lawless construction. This is the first phase of a project which covers an area of ​​5,000 hectares and is to restore the lost glory of the holy city – it attracts 7 million pilgrims per year – through 24 buildings and 27 temples .
The prime minister first performed a prayer in a temple, sprinkled flower petals on the workers, before descending to the Ganges and completely immersing himself in the river, entirely clad in saffron, a color strongly associated with the 'Hinduism. He recited mantras on a rosary, collected water from the sacred river to bring it to the temple of Kashi, one of the oldest mandirs Hindus, dedicated to Shiva, the god of destruction, where he made new prayers, his forehead completely crossed out with the Hindu sign, gold color, like his outfit. He has changed four times a day – the man takes extreme care of his appearance.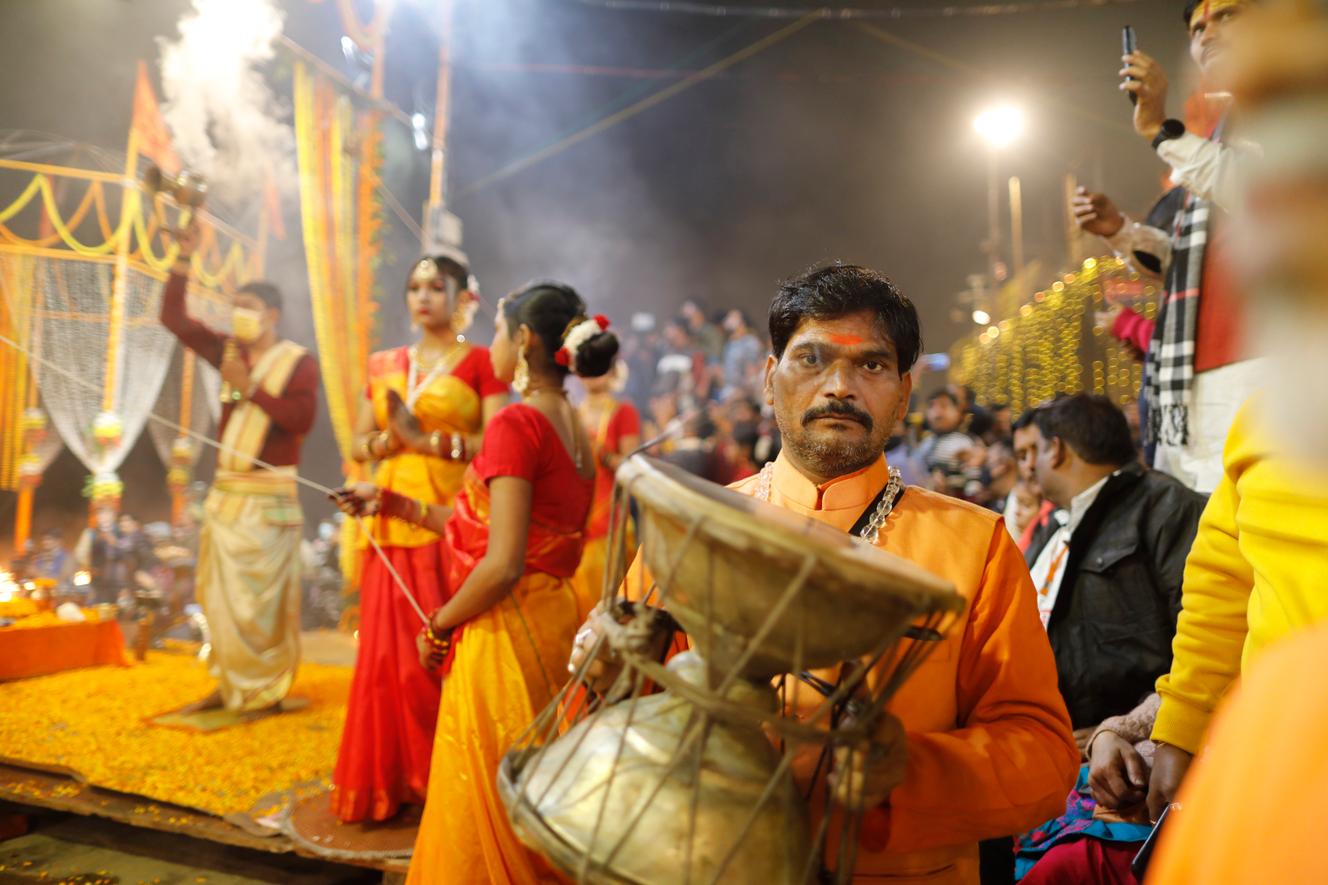 To explain the debauchery of resources of the State, observers have noted that Varanasi is part of the electoral district of Narendra Modi and will be subject, like all of Uttar Pradesh, to a determining regional ballot in a few weeks. But Varanasi is not the first gigantic religious ceremony organized by the authorities. Modi had already performed an impressive ritual for laying the foundation stone for Ram temple in Ayodhya, one of the most controversial projects in history, in lieu of a mosque. We saw him lying full length on the ground, in prayer. On the eve of the 2019 election, he had been meditating in a cave in the Himalayas, draped in a saffron blanket, under the lenses of the cameras. The strong man of India never ceases to intertwine politics and religion.
Read also
Article reserved for our subscribers

Narendra Modi challenges Muslims by laying the foundation stone for a Hindu temple in Ayodhya
Like revenge on history
"Until the arrival of Mr. Modi, no Indian Prime Minister had ever transformed the act of prayer into a television spectacle of such magnitude. And even the BJP, the party of Hinduism [hindutva], was less exuberant in his efforts to combine religion and politics than he was under the Modi era, " notes Vir Sanghvi, a journalist, in a column published by NDTV, before pointing out that the opposition itself is drawn into this escalation of religious demonstration by "Fear of being called anti-Hindus".
You have 51.38% of this article to read. The rest is for subscribers only.
We would like to give thanks to the author of this write-up for this outstanding material

In India, Narendra Modi makes waves while diving in the sacred waters of the Ganges