LETTER FROM GAZA
This photograph toured the Palestinian territories: in a chamber of commerce in the Gaza Strip on October 7, four employees were conscientiously working under a screened window. Outside, a crowd of men hurried to hand, through the bars, a meager file: form, certificate of vaccine, copy of crumpled identity document.
Almost five months after the end of the last war in the Palestinian enclave, in May, the Jewish state was preparing to grant more than 2,000 passage permits through its territory, after having distributed nearly 5,000 on the 1is September. These authorizations are in theory reserved for traders. In practice, they also fall to construction or agricultural workers, preferably married and not too young, who work illegally in Israel.
Read also
Article reserved for our subscribers

In Gaza, in the labyrinth of reconstruction
In Gaza, where fourteen years of Israeli-Egyptian blockade and four wars (2008-2009, 2012, 2014, 2021) destroyed the local production capacities of wealth, these permits represent more than a financial windfall. They are a hope to get out. A mirage contemplated by all Gazans, traders and workers, rich and poor.
Small, peaceful enclosures
During the May conflict, in which 260 Palestinians and 13 Israelis died, 2 million Gazans remained cut off from the world. But that didn't change much from a situation that was already almost two years old. Since March 2020, the result of the Covid-19 epidemic, the Erez border post, the gateway to Israel, has remained virtually closed.
In 2019, 192,000 people were still passing through, including employees of international organizations and patients treated in hospitals in the West Bank and Israel. It was already little. But in 2020, the United Nations counted less than 60,000 passages, and 25,000 through the Rafah terminal, which opens to the south on Egypt. In 2021, they were barely 18,000 in Erez and 54,000 in Rafah.
Faced with this almost total confinement, the better-off among Gazans – for there remains here a small class of large families with enviable incomes – certainly have the means to be entertained. Behind hedges and high walls, they create small enclosures where the outside world disappears and, in the calm, seems to widen at the same time.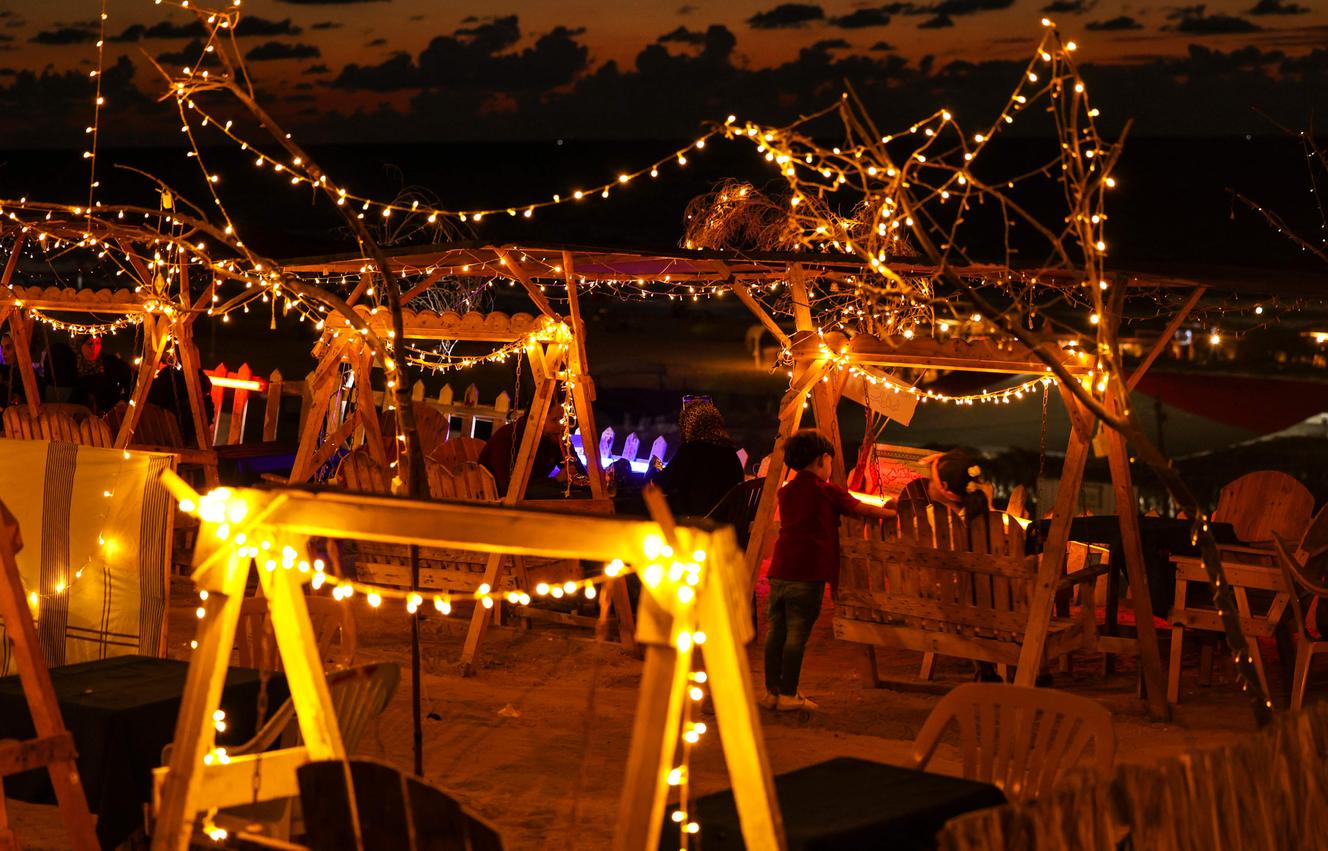 Beachfront "resorts"
At the beginning of October, Omnia Abou Shahla, 32, a bank employee from a former family in the old town, invited us to the Friends' Equestrian Club. At nightfall, at the end of a sandy street, between fields on the edge of the town, we followed the training of young riders in the riding school. Every two months, show jumping competitions take place there. Our host had been complaining about the loss of his exit permit for almost two years.
You have 59.71% of this article to read. The rest is for subscribers only.
We wish to give thanks to the author of this post for this amazing content

In Gaza, the art of obtaining a permit to leave the blockaded enclave