ReportageDrone strikes, heavy artillery fire and looting marked the last weeks of conflict in the Amhara region, where the advance of the insurgents, who were beginning to threaten the capital, was interrupted at the end of November.
On the outskirts of the Debre Sina pass, the fighting that pitted the Tigrayan rebels against the Ethiopian federal army a few days ago have left very visible traces. It was on this narrow ridge line, at an altitude of over 3,000 meters, in the Amhara region, that the advance of the Tigray Defense Forces (TDF) came to a stop on November 29. The insurgents were then approaching dangerously Addis Ababa, the capital, located less than 200 kilometers to the south.
Along the dirt road that leads from this strategic pass to the village of Mezezo, the bodies of rebel soldiers, who died in the clashes, are rotting in the sun. Mounds of stones that served as defensive positions litter the side of the road, as do utility poles and trees, torn up by artillery. A charred tank cuts the way. The neighboring barley fields are covered with casings, plastic bottles and food ration trays, a sign that the army has been stationed there for days.
Read also
Article reserved for our subscribers

In Ethiopia, war draws closer to the capital Addis Ababa
While they had progressed at full speed during the month of November, to the point of seeming to directly threaten the capital and to incite the Western embassies to leave their nationals, the TDF came up against the mountain and the defense opposed by the other camp. They did not repeat the epic of 1991, when the Tigray People's Liberation Front (TPLF), which had seized this stronghold, continued its journey on the highlands to finally conquer Addis Ababa, and with it the reins of power, kept until 2018 and the arrival of Prime Minister Abiy Ahmed.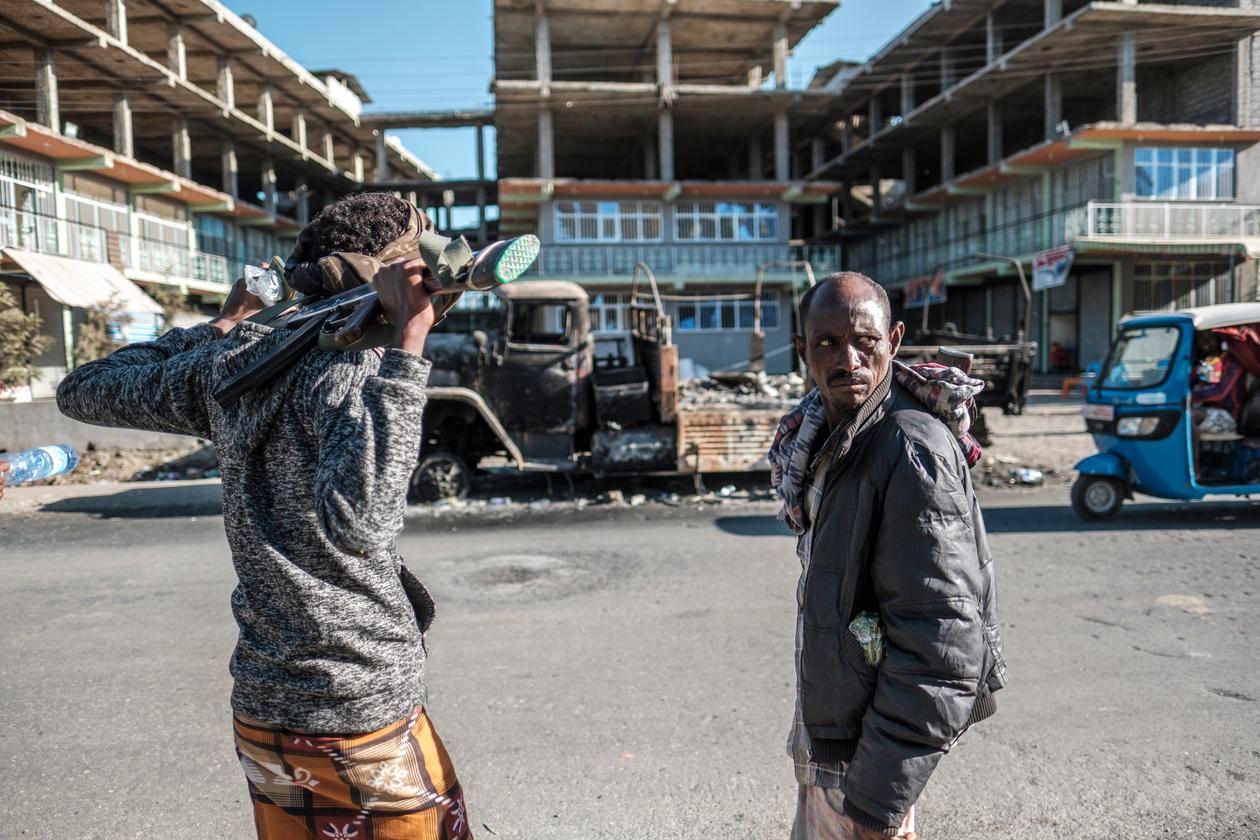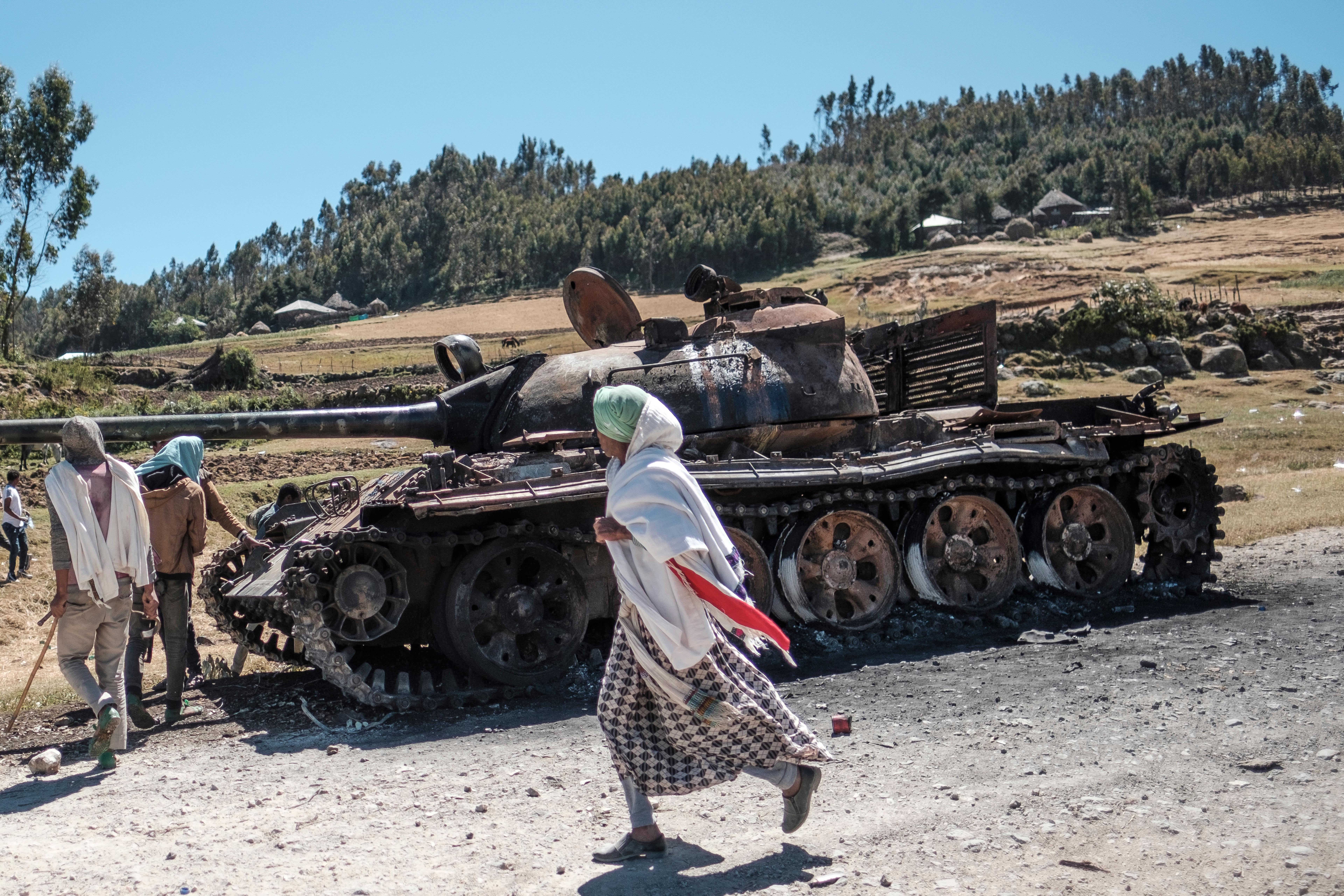 "The battle lasted a whole week", says Mezezo Police Inspector Getachew Temaledegn, who fought alongside pro-government forces. "The Tigrayan soldiers used heavy artillery throughout the fighting", he says. The town of Mezezo, and its 3,000 inhabitants, can attest to this. Several houses were smashed down by TDF cannons, posted below.
A succession of twists and turns
The Ethiopian Federal Army and its Amhara allies were not left out. "Our guns were positioned on the top of the mountain to prevent the TDF from advancing", remembers Misganew, an employee of the Debre Sina district, the town at the foot of the mountain range. "We pounded them, he continues, and they were forced to abandon Debre Sina. " Adept at evading tactics, the TDF then moved west, without success. "If they had succeeded in seizing the road to Mezezo, they cut straight towards Debre Birhan", concludes Misganew, pointing the finger at the direction of the last major city on the road to Addis Ababa.
You have 60.09% of this article left to read. The rest is for subscribers only.
We want to thank the writer of this article for this amazing content

In Ethiopia, in the footsteps of the fighting between Tigrayan rebels and government forces