CCC GO
Marvel, the movie
(Star Cinema, at 1:37 p.m.) The documentary by Argentine boxer Sergio Maravilla Martínez, which follows his story from his childhood in Quilmes to his consecration in international rings; the moment he had to give up his world champion title to Julio César Chávez Jr. and how he fought to regain it. In addition to testimonies from world boxers, the film follows the athlete's inner circle, delving into their fears, dreams and support.
Tough to kill: a good day to die
(Cinecanal, at 8:11 pm) Detective John McClane discovers that his son Jack, whom he did not know existed, has been arrested in Russia for a murder. So you decide to travel to that country to see how it can help you. Once there, he will join his son (an undercover secret agent) on a CIA mission to keep alive a political prisoner whom a powerful businessman wants dead.
Elysium
(Tnt, at 22) In 2159, human beings are divided into two groups: the rich, who live on the Elysium space station, and everyone else, who survive as best they can in a devastated and overpopulated world. Rhodes, a tough ruler, promotes a rigid anti-immigration law, aimed at preserving the lavish lifestyle of the citizens who inhabit space. Despite this, the inhabitants of the Earth will do everything possible to emigrate.
DISNEY+
The new mutants
With a lot of suspense and terror, this film is set in an isolated hospital where a group of young mutants are hospitalized for their psychiatric observation. After a series of bizarre events, their new mutant abilities and loyalties will be put to the test as they fight to get out of there alive. There, Dr. Cecilia Reyes (Alice Braga), who works in the secret government institution where young people are locked up, studies and analyzes them to discover their power to heal them. The mutants Wolfsbane (Maisie Williams), Magik (Anya Taylor-Joy), Cannonball (Charlie Heaton), Sunspot (Henry Zaga) and Mirage (Blu Hunt) must fight against their fears, their powers and the dangers that surround them.
MUBI
Tender
On a hot summer day by the pond, Mia, 11, asks Hugo, 15, to tell her about his love story with Chaînes, who lived a few months earlier in the same place. In the film, director Isabel Pagliai addresses childhood and adolescence in a seductive way, the synopsis indicates. Qubit Harry's Secrets A novelist in crisis faces rejection after publishing a hurtful satire on his own life and those close to him. Not having anyone to attend a tribute with, he decides to kidnap his son and hire a prostitute. Woody Allen's movie is also known as "Deconstructing Harry."
NETFLIX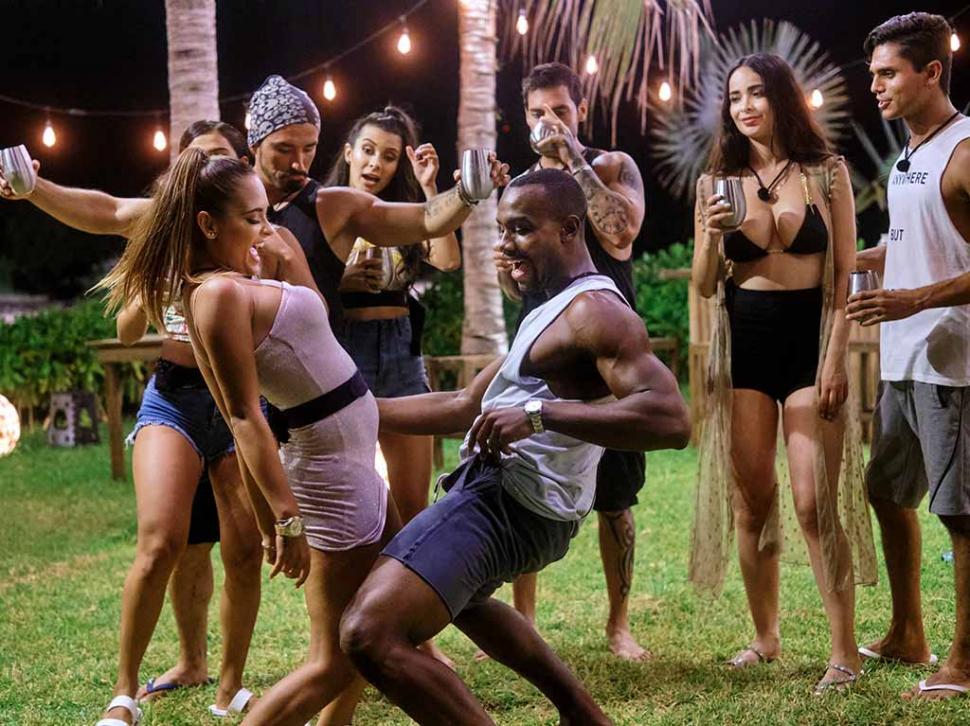 Playing with Latin fire
A group of fiery singles from Mexico, Argentina, Colombia and Spain accept the challenge of momentarily giving up sex. But, in this reality show, abstinence has a very special appeal: the winner will win $ 100,000. Two chapters will be released each week. Neither kisses, nor groping, nor autoeroticism, nor anything: otherwise, the amount of the prize will decrease. Will these men and women be able to establish deeper emotional relationships without falling into temptation? Or is it impossible not to get burned playing with fire?
HBO MAX
The evil dead
After 40 years of the launch of the supernatural horror trilogy "Evil Dead", created by Sam Raimi, comes a new installment called "Evil Dead Rise". Rami created the series and directed the original 1981 film "The Evil Dead," as well as its two sequels, "Evil Dead II," 1987, and "Army of Darkness," 1993.
.
Many Thanks To The following Website For This Valuable Content.
What's to watch on CCC Go, Disney +, Netflix, Mubi and HBO Max