ATHENS. Sweden's qualifying heroes in the 21st century?
Players like Ibrahimovic, Toivonen, Källström – and the Dutchman Barry Opdam.
This time, Blågult can hope for a Greek player in the same unexpected lead role.
Swedish victory tonight against Georgia with kick-off 18.00 gives a very interesting situation.
Then Spain must win away against Greece with kick-off 20.45 otherwise Sweden is already a clear group winner with a direct place to Qatar.
Greece can reach the playoffs
The Greeks, on the other hand, have a small chance of reaching second place and the playoffs by winning against Spain and then in the final at home against Kosovo – and hope that Sweden scores points in Sevilla on Sunday.
Then the Greeks can be second in the table and reach a playoff place and Spain completely miss the chance to reach the World Cup.
– We have to do our job and we have to fight all the way to the final signal in the last match. We will start with three points against Spain. We know it will be tough but it is not impossible, says Greek midfielder Giorgios Tzavellas.
– Then we must ask you Swedes for help against Spain as well. We get to work together, Tzavellas suggests to Sportbladet.
The AEK Athens defender's cooperation proposal with Blågult has not been taken out of the air.
Tzavellas is a great friend of Sweden.
During his years in Monaco, he played with Emir Bajrami and Petter Hansson. In PAOK he played along Robin Olsen and Sotte Papagiannopoulos. Now he is in the same club as Muamer Tankovic.
Stenkoll on Swedish friends
– I am a very good friend of Robin Olsen. He is a very good goalkeeper and it was fun to meet him in connection with the matches against Sweden, says Tzavellas.
Have you had contact now?
– I have wished him luck. If we win against Spain, I will call and remind him of the help we need, haha.
– Sotirios Papagiannopoulos is also a good friend of mine. He has had a good season with AIK and it is strong that they are at the top of the Swedish league.
You have good control.
– I follow how it goes for my friends, says Tzavellas.
A Swedish match winner against Georgia will thus not automatically become a Swedish World Cup qualifying hero.
Then help is needed from a Greek player against Spain.
In the same way as Sweden got help in the qualifiers for the World Cup 2006 in the autumn of 2005. In October that year, Sweden lost 0-1 away to Croatia on a penalty after a hand on Olof Mellberg.
Most unexpected Swedish hero
But a little later that evening, the Netherlands defeated the Czech Republic away with 2-0 in a completely different World Cup qualifying group.
The Dutch victory against the Czech Republic meant that Blågult had an impregnable lead of three points and nine plus goals over the Czech Republic to go directly to the World Cup as one of the better ranked group runners-up.
A lead that in practice was impossible to lose.
Match winner for the Netherlands – and Swedish World Cup qualifying hero – was the 2-0 goal scorer, midfielder Barry Opdam, whose career after this goal (his only in national team context) went downhill.
Should it be guessed at a corresponding match winner by the Greeks, midfielder Giorgios Tzavellas is a strong candidate.
The constant chewing gum defender is good in the air and is usually included in the goal record someone or a couple of times per season in the club team. Tzavellas even has an odd goal record.
Has created odd headlines
He is the player who scored from longest distance in the Bundesliga. In the spring of 2011, as a player in Eintracht Frankfurt, he hit a long pass in depth. The ball passed teammates and opponents and the opposing goalkeeper Manuel Neuer, then in Schalke 04, and went straight into the net.
Tzavella's goal was scored from a distance of 73 meters, a record.
Against Spain at the Olympic Stadium in Athens, no record is required, just a bang – and a Greek player who becomes the man of the headlines both at home and further up in northern Europe.
– I do not mind being praised in Sweden. I hope I become a Swedish hero, says Giorgios Tzavellas.

Sportbladet – Allsvenskan
Subscribe to our newsletter about the Allsvenskan – chronicles, reports, interviews, reviews and rankings.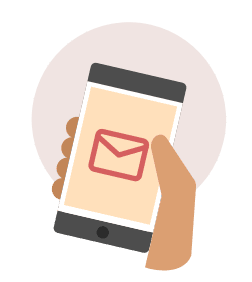 We wish to say thanks to the author of this post for this remarkable material

Which Greek does an Opdam turn blue-yellow tonight?