Tells about the event in the new book "Adrenalina"
Zlatan Ibrahimovic got tired of the negotiations with Manchester United and wrote on social media that the deal was finished even though it was not true.
Ed Woodward became mad at the Swede, who had to apologize.
"They had planned a surprise campaign and a presentation with special effects à la Hollywood. And I ruined everything with an update on social media ", writes Zlatan in the new book.
Several, if not all, of Zlatan Ibrahimovics former clubs get their fish hot in his new book "Adrenalina", written together with Italian journalist Luigi Garlando. Zlatan tells how he did not talk to Adriano Galliani in several months after the Milan boss sold Ibrahimovic to Paris Saint-Germain more or less without his knowledge in 2012. PSG also get a slap in the face, for their amateurish framing when Zlatan arrived at the club that summer. He describes substandard training plans, far too little medical staff for a top club and lack of logistics around match venues which meant that the players were expected to keep them at home themselves throughout the season.
Ibrahimovic also confirms the rumor that he offered himself to PSG this summer – but not as a player but as sports director. And if you believe Zlatan, several of the players were convinced that it was a good idea. "One said to me, 'Zlatan, only you can get order and discipline on this team.' Another: 'Zlatan, if you were here we would not have any problems in the locker room.' I liked the idea, but it was not enough to get rid of the feeling of fear and panic that I got from the thought of stopping playing. One thing is to say it, another to do it. I would have gone to Paris, watched the training sessions and asked myself a thousand times: 'Why did you stop?' ".
Advised Mbappé to leave
Ibrahimovic returns on several occasions to the fear and anxiety before stopping playing football and the question of how to fill the time afterwards. He believes that the former players who become experts in television do so because they lack visibility and get attention. Zlatan himself describes how during the World Cup in Russia 2018 he had a contract with Qatari Bein Sport as an expert commentator, but that he did not feel comfortable and left the assignment already after the first match.
In connection with the contact with PSG this summer, the club's president Nasser al-Khelaïfi found out that Zlatan advised Kylian Mbappé to leave PSG for Real Madrid.
"I could have denied and sworn it was a lie, but instead I said: 'That's right, Nasser. I have done it. At PSG, discipline is not enough and Mbappé must have discipline to develop, grow and take the next step. It's not possible in Paris, because the right people do not work there ".
As it was, Zlatan remained in Milan, as is well known, but it is another club change that was about to go awry because the Swede lost patience.
When Nasser al-Khelaïfi made it clear to Zlatan that he was not part of PSG's future plans for 2016, José Mourinho, who then coached Manchester United, heard from him and told Zlatan to come there. The days passed, Ibrahimovic waited for a message at the home of his agent Mino Raiola in Monaco, who urged patience. But after a week they had not heard more from Manchester and Zlatan began to get tired.
"Mino wanted to kill me"
"In fact, I go on Instagram and write: 'My next club will be Manchester United'. I was so tired of the negotiations that I did not think that Manchester was listed. You may not make similar announcements if the matter is not clear. Hell broke loose. Mino wanted to kill me. "
Zlatan further describes how Ed Woodward went wild and tried to explain himself.
"'It's just my fault, Mino Raiola has nothing to do with it. I lost patience, that's all. It felt like I was standing in quicksand trying to do something to move forward, without thinking about the consequences. If the deal goes awry now, then we're releasing it. I'm done wrong. I apologize once again. "
Woodward's answer?
"'You've ruined a five million pound promotional plan.' They had planned a surprise campaign and a presentation with special effects à la Hollywood. And I ruined everything with an update on social media ", writes Zlatan.
But Manchester United did and the first year at the club describes Zlatan as fantastic: "I get there and everyone hates me: Ibra the arrogant, the pretentious, the thug, the one who never scores on English teams, the old, thirty-five-year-old. Good. So I want you. Hate me. I like that."
Zlatan Ibrahimovic scored 29 goals in 53 appearances for Manchester United, but is surprised by what he calls a "small mentality" at the club. He describes when Wayne Rooney left the club and his nameplate in the locker room went down the same day, "as if he never existed".
Ibrahimovic also describes the surprise when he goes through the salary specification and sees that the club has deducted a pound because he once took a juice from the minibar at the hotel where they live before the match. Something that had never happened in Milan, according to Zlatan.
"If I had a spontaneous meeting in Rome, Galliani made sure that the club's private jet was available, without me having to pay. I'm not saying that everything should be free, but a fruit juice… And you say you are one of the world's biggest clubs? ".
Slightly more expected, Zlatan also complains about the mentality in MLS, where he played for LA Galaxy for two seasons, and believes that the fact that almost all teams go to the playoffs makes the value of winning the regular season disappear. But there were other things Ibrahimovic appreciated in Los Angeles: Being able to play soccer on the beach with kids who did not know who he was…

Sportbladet – Allsvenskan
Subscribe to our newsletter about the Allsvenskan – chronicles, reports, interviews, reviews and rankings.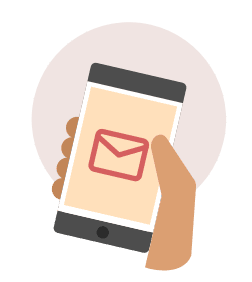 We would like to thank the author of this post for this amazing web content

Therefore, Manchester United became furious with Zlatan – who was forced to apologize