HELSINGBORG. As an 18-year-old, he was told that maybe he should do something else.
Five years and a crooked football journey later, Moustafa Zeidan feels that he has finally found himself, both as a player and as a human being.
– I am really grateful that I grew up where I am and the mentality we have, says Sirius' successful midfielder.
As a 15-year-old, he played football for the super talent Moustafa Zeidan from the Helsingborg suburb of Närlunda.
Aston Villa offered a contract as a youth professional after an almost perfectly completed Gothia Cup tournament and the move went from the parental home to a completely different reality characterized by fierce competition, an unforgiving environment and a context where the individual only chases his own success.
Three years later, Zeidan was back in Sweden, mentally tougher and more hardened than before. The talk began to go. If he was such a talent, why did he not manage England? Was it too difficult? Or was he just too bad?
The 18-year-old was affected. Really.
– I usually think back and think about how it affected me. Imagine being told that you are "finished" before your career has even begun, and also at that age… In that situation, it was a special thing important – to get people who are envious to see me succeed. I have always had important and good people around me too – the family, my cousins ​​(Abdul and Imad Khalili, Hammarby), my agent, but had I not had them… My agent Miralem Jaganjac has really been with me at the bottom and always pushed me to show what I can and what I can show to everyone, so I am really grateful for everything he has done, says Moustafa Zeidan.
It is easy to forget that Zeidan is only 23 years old because his football journey has been both long and crooked.
After games in Helsingborgs IF, it was a move to Södertälje. The breakthrough on the Swedish football scene seemed to have finally come.
– In Syrianska, I finally got to play the football I love and which I missed. Sure, we went out, but as a player and as a person, I grew no matter how much. A lot fell into place because the joy came back and I could see myself as a football player from several perspectives.
13 successful matches later, Brommapojkarna heard about it, and in the autumn of 2017, the deal was complete. The development stopped somewhat unexpectedly, and in a little more than a year there were only 13 matches. There was no major impression in Frej either, before Jönköpings Södra persuaded Zeidan to move to the southern shore of Lake Vättern in December 2019. The 23-year-old looks back on an extremely educational period in life.
Shelves Brännström and Bäckström
– In many clubs I have really felt that I did not get the chance, but it does not matter. I have learned that football is an opinion sport, and I respect that. It was an extra year in the Superettan to show myself and everyone else who I really am, so the drive and the will to both prove and disprove has been huge, says Zeidan while he puts down his latte mug and smiles broadly.
– In "Södra" I met "Brännan".
Andreas Brännström, most recently assistant in Hajduk Split and now new coach in Mjällby, saw the man Moustafa Zeidan.
– That is the greatest human connoisseur I have met in my life. He sees everything. We have great contact even today and talk about everything between heaven and earth. He really opened his eyes to me when he completely ignored my less good qualities and pushed rock hard to make my good even better. I had hardly been through it until then, says Zeidan and continues around his two years in Jönköping:
– It was special. This winter we started all over again with an almost completely new team and new coach. It is not so easy to put it together, especially when the previous coach left his mark so clearly and how successful we were. At the same time, there was nothing to do but accept it and keep pushing yourself. I think we all thought the same and until the summer we were at the top.
Then it rang from Uppsala. Sirius had been impressed by Zeidan's efforts and wanted the midfielder up already during the break. The 23-year-old understood that it was time and that he would finally be able to show what he was capable of.
How everything has turned out to be six months, he could hardly believe in advance.
– Everything clicked immediately – coach, management, style of play, system, teammates, the city… You got into it almost a little "too" quickly, says Zeidan and laughs while he clarifies:
– Usually when you come to a new club, it can take a couple of months before you get into both the team and the environment. For me, it was no talk from day one. I do not know if you should say "meant to be", but it was really all right at once. Before I signed on, I talked to Daniel Bäckström where he told me about the role he saw me in and how he wanted to use my qualities. It was just jumping on and since then I have not looked back.
What is it that makes it work so well then?
Moustafa Zeidan takes a new sip of coffee and begins to talk about the composition of the squad. The players hang out in their spare time, have a similar sense of humor and watch football in the same way, but the crucial factor, he says, is that everyone is in Sirius at exactly the same time.
– You notice that many of us have been in clubs that have not encouraged such a type of football. Now everyone is in the same place where everything is working, so you are automatically on the notes. You also have to keep in mind that many of us came in the middle of the season and have performed well – think next year where everything has been twisted up a couple of steps and where we went through a pre-season together…, he says and mentions an example.
– Our internal demands are also high, you should look at the training… No midfield in the series has the demands we have on us, that is also why that loyalty is there. When you trust each other outside, you can go to war for each other on the pitch, it's very simple.
"Those who know, they know"
Henrik Rydström may have laid the foundation, but Daniel Bäckström has taken over where the current KFF coach ended. Sirius continues to play a fast-paced, offensive and cheerful football that results in a lot of goals, but which also punishes itself when it does not sink completely. Moustafa Zeidan nods in agreement when the subject comes up, but at the same time has an explanation for why some matches ended the way they did.
– You should also bear in mind that many people play in unfamiliar positions. (Marcus) Mathisen has never played center back in his life and has to go down there and cover. Same with (Jacob) Ortmark, (Laorent) Shabani, (Dennis) Widgren… The injuries too – David (Mitov Nilsson), Patrick (Nwadike), (Yukiya) Sugita, Tim (Björkström)… It is noticeable in a team like ours. When we had the knife to the throat, we have won all those matches, and I think that says a lot about us as a team.
Moustafa Zeidan returns several times during the interview to the importance of mental strength. The time in England has hardened, the bullshit on the return to Sweden as well, but there is a special event that the 23-year-old remembers as decisive in more ways than one.
– I do not want to mention details or names, but after a special conversation I really thought about where my life would go. I will never forget it.
Do you want to develop?
– If we say this: I am really grateful that I grew up where I am with the mentality we have. Those who know, they know.
Growing up in Närlunda?
– Including. The suburban mentality helps one the most when things are going badly. We have all had it and it has been damn hard, but it has also made us very strong. Even today, I hear from my boys from home 'how the hell can you play in the Allsvenskan' when we play at home, and for me that is the purest form of love.
The successful year 2021 also had a super ending for Zeidan when he was called to the January tour. It was then canceled due to the increased spread of corona in Europe, but despite that, Sirius midfielder is only looking forward to the start of training. He is not surprised by the interest in Sirius players.
– Just look at our matches. Until next year, everything will be the same in terms of coaches and staff, but those who replace everyone who pulls must be of a character that directly fits into the Sirius identity. We are a good group that only longs to start in 2022, says Moustafa Zeidan.

Sportbladet – Allsvenskan
Subscribe to our newsletter about the Allsvenskan – chronicles, reports, interviews, reviews and rankings.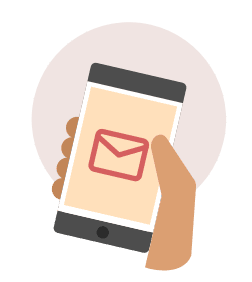 We want to say thanks to the writer of this post for this incredible content

The Sirius talent in a long interview: "Those who know, they know"