"My toughest decision of my life"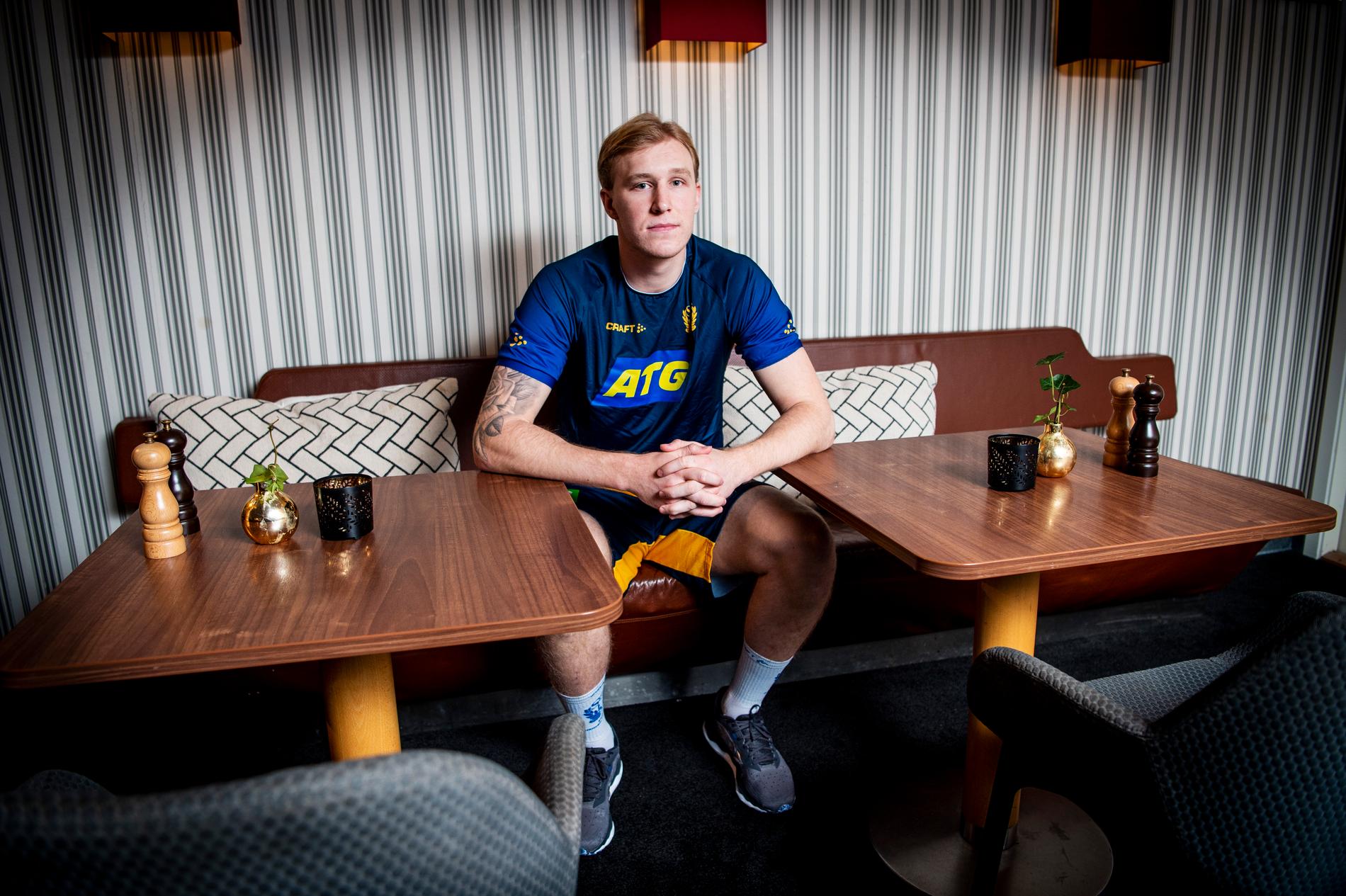 He turned down Kiel and – by extension – a Champions League gold.
Instead, Eric Johansson is successful in Norway.
– With the result in hand, it was a good choice, says the 21-year-old who makes his national team debut on Thursday.
Eric Johansson was one of the handball league's dominants as a 19-20-year-old.
Two years ago, the left winger made his big breakthrough and last season he carried his Guif to a sensational playoff spot.
Within a few months last season, Johansson also made two controversial, or at least unexpected, decisions.
First, he chose to turn down German Kiel in September, which few players in the world would probably do. The super club had suffered injuries and wanted Johansson down immediately. He visited the club and the city.
– It was a few weeks where you thought all the time. One day I thought I had to take a chance like this, the next day I felt that I was not really ready, says Johansson.
In the end, he said no.
– It's my toughest decision in life so far. The gut feeling was not there. The plan was to play another season in Guif and then this came so quickly with Kiel. I felt that I needed another year in Sweden to improve everything possible.
Three months later, Kiel won the Champions League.
– I sat there myself in the apartment and watched the final. That could have been me, I thought. But now in retrospect, I still do not regret my decision.
"Did not care what others thought"
The next unexpected election came this spring when he instead signed for Norwegian Elverum.
That one of the handball league's absolute best players and perhaps Sweden's greatest talent chose the Norwegian league attracted attention. It had never happened before.
– There were very many who thought it was a bit strange. But I was completely confident in my decision. I did not care what others thought.
Why did you choose Elverum?
– A lot because I felt that I was still young and needed to get playing time and improve my role as third back, which I also had to do. I knew they had good coaches and good fitness coaches and I had understood that it is a perfect place to develop as a young player.
Johansson was right.
The Norwegian dominants have been one of the big surprises in this year's Champions League. They have taken eight points in six matches and are expected to go to the playoffs. Johansson has a key role both backwards and forwards and has scored 26 goals.
– With the result in hand, it was a good choice, he says.
"He knows everything"
Today, Johansson, who belongs to Swedish handball's new star generation born in 2000 and won gold in the U18 European Championships 2018, receives a receipt for his success when he makes his debut in the national team after leading several more established players on the left nine who have been in the national team before.
– A very exciting player who really knows everything, says national team captain Glenn Solberg.
The national team is gathered in Malmö and meets Poland in a doubles match on Thursday (Malmö) and Saturday (Kristianstad).
Johansson about the first days with the national team:
– Of course it's cool. I've seen the national team on TV since I was little. To now be a part of it is shitty. I try to bring in as much as I can from Gottfridson and Carlsbogård and the other experienced players here.
We want to give thanks to the author of this article for this outstanding material

Sweden's new national team star: "My life's toughest decision"