45
16:20
Half-time conclusion:
Half-time in Augsburg, between FCA and VfB Stuttgart the score is 1: 1. In the process, Führich's fine left-footed shot gave the Reds a lightning start, who subsequently had bad luck on several occasions. Führich had to go out with an ankle injury. After half an hour, the increasingly stronger Fuggerstadters deservedly scored 1: 1. A little later, Kempf had to be replaced with thigh problems. Overall, we see a lively game in which the home side gradually gain the upper hand. But they could not yet reward themselves with the leading goal. It remains exciting. See you soon!
45
16:15
Official injury time (minutes): 2
43
16:14
There are still a few minutes left before the break. Since the first injury-related substitution, the Puppenkistenstädter have been the better team. The 1: 1 is therefore more than deserved.
40
16:10
And dicey again! Maier's free kick kicked directly on the housing poses problems for Bredlow due to the turmoil in front of him. Ultimately, however, the goalkeeper will certainly take it.
39
16:09
Substitution at VfB Stuttgart: Clinton Mola
39
16:09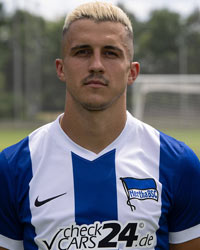 Substitution at VfB Stuttgart: Marc Oliver Kempf
39
16:08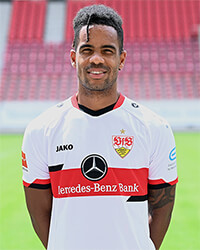 Yellow card for Daniel Didavi (VfB Stuttgart)

In the back right, Didavi comes too late with his tackle from behind. Yellow.
37
16:07
It gets even worse for the corona and injury-ridden state capital: Kempf has to leave the field with thigh problems. Very, very bitter.
35
16:05
Dangerous: After a corner that was actually too wide, Anton saves the ball just before the opposite goal line. Didavi takes his low cross to the first post directly – but the veteran gets stuck.
32
16:02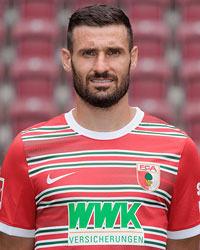 Yellow card for Daniel Caligiuri (FC Augsburg)

In the duel with Kempf, Caligiuri has his elbow at face level. But he sees the yellow box.
30
16:00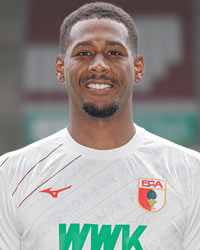 Goal for FC Augsburg, 1-1 by Reece Oxford

… and then the balance falls! After Maier's corner, Oxford climbs much higher than Anton and nods to the left. Bredlow is powerless.
29
15:59
Bredlow has to go again: Finnbogason hurries to the right after a good through pass and pulls off from a slightly acute angle. Stuttgart goalkeeper fends off the rather harmless attempt to corner …
27
15:58
After a free kick from the left half-field, Oxford dived near the six-yard box with a head under the ball. Bredlow extends his foot with presence of mind and rescues strong.
25
15:55
Vargas forgives! The 23-year-old chases the ball from half left from 17 meters just past the right bend.
23
15:53
There is the change that has become necessary. Due to an injury, Matarazzo Coulibaly swaps for Führich.
22
15:52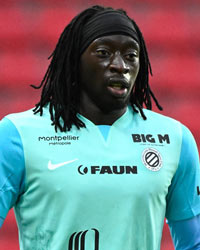 Substitution at VfB Stuttgart: Tanguy Coulibaly
22
15:52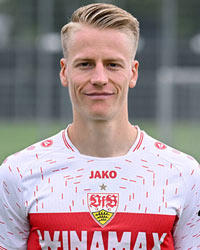 Substitution at VfB Stuttgart: Chris Führich
21
15:51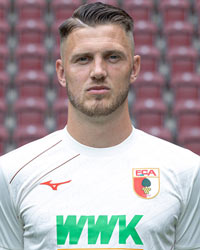 Jeffrey Gouweleeuw (FC Augsburg) is shown a yellow card

Gouweleeuw clears Didavi violently. Then he complains heavily to Ittrich. In sum, this is yellow.
19
15:49
Fuehrich lies on the ground one more time. This time he has to be treated on the ankle. It won't go on with him.
16
15:47
… Pedersen's crossings find no buyers either in the first or in the second attempt. Instead, the counterattack rolls, in the course of which Oxford Führich steps on the heel at full speed. There is no yellow, but there is a free kick. It doesn't bring anything.
15
15:45
Zeqiri suddenly has a lot of space on the half right in the opponent's sixteen meter space. His attempt to take a corner is just blocked …
12
15:42
Caligiuri simply takes heart from 24 meters. His long-range shot rushes over it for miles.
10
15:40
This is of course a thankless start for the hosts. With the already battered self-confidence, this early residue is poison. Let's see how the reaction is.
7
15:37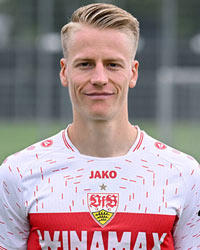 Goal for VfB Stuttgart, 0: 1 by Chris Führich

VfB takes the lead! Führich receives the ball at the height of the right corner of the penalty area. With a quick start he pulls inwards and ultimately from a central 17 meters. The thing hits the bottom right next to the post. It was way too easy.
6
15:36
Klimowicz is unlocked great on the half left. Although he lets an Augsburg man out when he takes office, the second is over.
3
15:33
… Didavi only throws the marble into the wall.
2
15:33
And it gets really edgy: Oxford goes into a duel with Al Ghaddioui from behind and brings him down. Referee Ittrich decides to continue playing, seconds later Strobl fouls 18 meters centrally in front of his own box …
15:14
At least in terms of results, this is also needed at VfB. Like today's opponent, he had to give way to another Bundesliga club in the cup. At home he lost to 1. FC Köln (0-2) – the third competitive game in a row without his own three-pointers. In any case, Stuttgart won only two times this season: at the beginning of the season against SpVgg Greuther Fürth (5: 1) and on matchday seven against TSG 1899 Hoffenheim (3: 1). 13th place is still three places better than Augsburg, but does not live up to its own claims.
15:03
Markus Weinzierl can't be happy right now. The FCA coach and his squad have been without a win for five competitive games – most recently three times against teams that are supposedly on an equal footing. Not only did she not get past a draw at home against Arminia Bielefeld (1: 1) – after that, after an indisputable performance, especially in the first half, a hefty defeat followed at 1. FSV Mainz 05 (1: 4). During the week she was eliminated from the DFB Cup at VfL Bochum (4-5 after penalties). There can hardly be a better and more necessary time for a turnaround.
14:53
The guests are also making two changes with a view to Wednesday. Anton and Al Ghaddioui start for Mavropanos and Coulibaly.
14:47
Let's take a look at the line-ups of both teams. Compared to the cup game during the week, the home side swap twice. Pedersen and Finnbogason replace Iago and Hahn.
14:36
Hello and welcome to the tenth Bundesliga matchday! In Schwabenderby, VfB Stuttgart will be playing at FC Augsburg today. Kick-off is at 3:30 p.m.
We would like to thank the author of this short article for this awesome web content

Sports show | FC Augsburg versus VfB Stuttgart