The national team captain for SHL players for the Olympics
Several voices are raised about the SHL players' being or not being in the upcoming Olympics.
Now the national team captain, Johan Garpenlöv gives answers to speeches.
– I completely ignore their opinions, he says.
In about a month, it's time for the Beijing Olympics. For hockey, it will be without the world's best hockey player when the NHL said no.
– I feel sorry for the players. There are several who had the last chance to participate, he says Three Kronors league captain, Johan Garpenlöv and continues:
– It's as it is. They certainly had good reasons. I do not sit in their room when such decisions are made so I do not know much about it. I just hope it was well thought out.
"I ignore their opinions"
This means that Garpenlöv must aim for a European "Dream team". But there may be problems with the SHL. On Monday, it was revealed that several teams have contracted the infection in the troops and a result of this is that matches will be postponed.
However, the SHL has an agreement with the Swedish Ice Hockey Association, which means that the league may not stop players from participating, as the NHL has done. At the same time, Luleå's sports director Stefan Nilsson and Frölunda's coach, Roger Rönnberg, have said that he will try to stop his players if they are selected. Now Johan Garpenlöv gives his view on the whole thing.
– I completely ignore their opinions. It is the players who should go and not the coaches. So the only opinions I care about are the players'. The players we have talked to so far want to go.
Do you feel a personal worry about going?
– No absolutely not. If I were to do that, I would not be able to do anything at all. I am convinced that the organizers can solve a safe Olympics. Then it is never possible to guarantee full security.
Just before New Year, the Junior WC was canceled. An event that has endured great criticism after obvious shortcomings. But that is not something that worries Garpenlöv before the Olympics.
– With the result in hand, it does not seem to have been so well arranged in the Junior WC. Now the IOC is responsible and I have full confidence in them.
Problem med "long list"
Another problem that Garpenlöv faces is the already submitted "long list". They sent in a team with current NHL players and a team with European players. Kruxet? Players who have left North America to return to Europe are not on any list, making them inaccessible. It is, for example, about the successful player, Dmytro Timashov.
– We're trying to solve it. I do not know exactly how to solve it. We want a number of players who have left North America to be available to get on the list. If there will be a supplement or even replace someone who is already on the list, I do not know, says Johan Garpenlöv.
The squad for the Olympics will be presented on 21 January.

Subscribe to our SHL ice hockey newsletter: The revelations, opinions, profile portraits, in-depth analyzes and lists!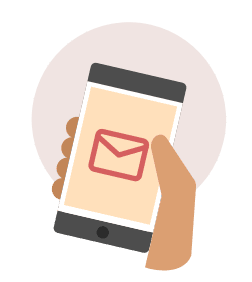 We want to give thanks to the author of this post for this outstanding material

Garpenlöv strikes back at Rönnberg: "I ignore"