"On Tuesday, the qualification for promotion to the World Cup ended, so a small recapitulation is appropriate. The Czech team finished in third place in the group. Behind Belgium and Wales, he surpassed Belarus and Estonia. We can make a small comparison. With countries similar to the Czech Republic in terms of area and population. Denmark, Belgium, Croatia, Serbia and Switzerland advanced directly to the championship. So, out of a total of ten advancers, these countries make up half. Doesn't that make you cold?
And the one who saw the England-Czechia match may already have hives. And it's not at all that the twenty-one lost one or three. It's the way she presented herself. Her coach Jan Suchopárek is an excellent boy. I like him, he's hardworking, he's accomplished something in his life. Maybe it's a little unfair of me to pull out one sentence he said after the match with England. He said that players need to work harder on clubs.
Exclusion of Karabka? We could have turned the match around, says coach Suchopárek
I would like to say to him: Honza, you are like the fir tree next door. Do you know who has to work on himself in the first place? Just the coaches. And also sports directors, fitness coaches, bosses and academy coaches. Ten times more than players. No, players are not to blame for the current miserable situation.
An unnamed coach from one of the youth teams recently said it was all about results. On the contrary, gentlemen! If I came to the union, the coach in question would no longer be there.
I don't want to be a messenger of bad news, I love football. But I see reality, numbers, facts. I know where Czech football was, I see where it is, and I see its future. Many people now say: The two thousand boys, even younger, are clever. She'll be fine again. They make hopes. Maybe based on winning seventeen over Germany last week.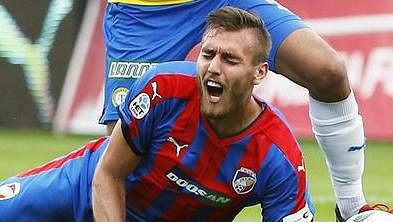 CSAPLÁR'S GLOSSARY: Imagine what would happen after this round if Damková and Berbr were still at the FACR!
I say: It is not a tragedy for me for the 21 to lose to England, and at the same time I do not miss that the seventeen defeated the Germans. Outcome for young people, including twenty-one, should never be the primary thing from which to measure success. NEVER! The result is important, but not the most important. The way of the game is crucial. If it is competitive, individually oriented towards the future. Only then does the result come.
Seven years ago, I had lectures in Poland, Germany and presentations in Slovakia. On the topic of the discrepancy between Czech football. At that time, our youth teams drove medals from the final tournaments. I explained how it is possible that we can collect medals at the youth level, but the A-team curve is down.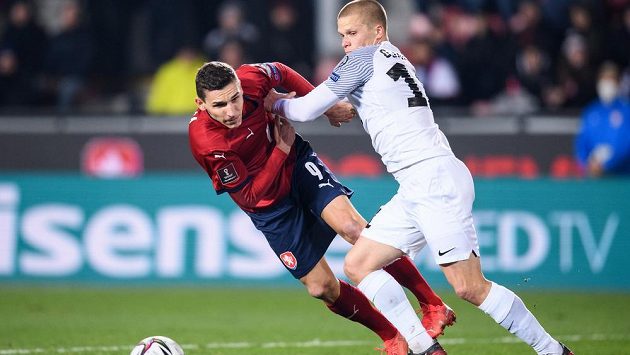 We didn't have the strength and drive like in the European Championship, the coach admitted after the qualifying finale
My conclusion was clear. The main emphasis was on team tactics, combat, teamwork. When the youngsters got into adult football, their foreign peers knew nothing about team tactics. But they were a steamer ahead in individual skills. The moment the coaches poured tactics and team spirit into them, we were suddenly not entitled. That was once. When I look at today's nineteen, twenty-one, at A, the picture is far more sad.
We are a nation of brewers. After all, breweries have to make top-quality beer, from first-class water and hops. And let it mature for the required number of days. Only then can they decide how much beer to sell, dial. If they make a slurry and enjoy making a great turn in their forties in the summer, they'll make it.
And discuss the reasons why we are in football where we are? Start talking about numbers, the economy (price-cost ratio)? Maybe in other glossaries. But you really won't like it anymore. "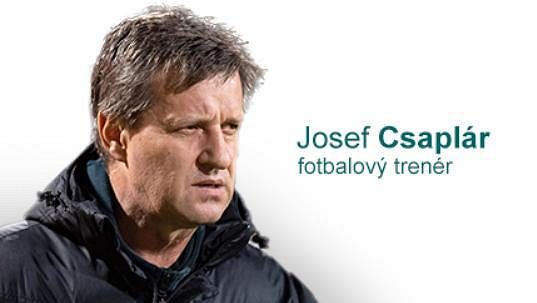 Josef Csaplár (58) is a Czech football coach. In addition to his coaching career, he also works in football as a television commentator and expert. He popularized concepts such as "Csaplár's Trap" among fans and the media. His greatest coaching success is winning the championship with Slovan Liberec, where he worked with the experienced Ladislav Škorpil. He also worked for the national team under the age of 17, his last league stand was working in Zlín.
We would like to thank the writer of this short article for this amazing material

CSAPLÁR'S GLOSSARY: Honzo Suchopárek, you are next to the fir tree! Anyone who has seen the Lion Cub match in England has hives