GOTHENBURG. Today's test question: What do you think of Sören Rieks, 34, from Esbjerg?
Do you hate him? Then you are probably from Gothenburg.
Do you love him? Then you are probably on your way to Swedish Championship gold.
Welcome down to the dryer, Malmö FF.
There has been a lot of talk about how difficult it is to combine European games with Allsvenskan gold hunting, if it is not purely physiological or logistical, it is about mentality, to play against world teams on Tuesday and then come home and maintain speed, mentality and concentration on a plastic mat in Östersund or Borås.
And then it's nice to get a reminder like this. An obvious signal that reality is here, an away Sunday in Gothenburg, in an arena that vibrates and boils in the autumn darkness, with crowded stands that feel something for Malmö FF, something other than "that Malmoe lot? Should be six points ".
Here the stands shook with rivalry, two thousand rising sky blue (I missed Per Kindgren's Pichi Alonso flag, it must be said), three quarters of Gamla Ullevi in ​​an incredible chaos-tifo before kick-off. Blåvitt sings about them going back, that's the way you show evenings like this, rather than with empty chairman slogans.
What did they show?
As I said: It was a blue and white dryer MFF stepped into.
It was proof of self-confidence
Jon Dahl Tomasson played 4-3-3 with their gala midfield (Lewicki behind Peña and Christiansen) and Veljko Birmancevic as ninth, 4-1-4-1 when defending, and it took a quarter of an hour before they understood what kind of match they had come to. After five seconds, Lasse Nielsen gave away a ball to a pre-checking Tobias Sana, Oscar Wendt, Marcus Berg, Oscar Wilhelmsson and Gustav Svensson stole balls on the right, balls on the left. When the MFF players tripped around and looked for passes, they immediately had a blue and white shirt an inch behind them, feet that chopped, elbows that were pushed in.
Evil, wild, meaningful football – and the referee Kristoffer Karlsson was brave who let it go free, who let the match happen. He could have blown apart, he could have warned, he could have blown IFK penalty when Nielsen stepped in front of Wilhelmsson in his own penalty area, but the level of assessment was related.
Mikael Stahre's IFK Gothenburg does the same, nowadays.
A lot is about Oscar Wilhelmsson, that Marcus Berg (who gave a new master class in attacking play) got relief and that the rest of the team can step forward. Hosam Aiesh and Oscar Wendt can rush forward, Gustav Svensson is no longer a meaningless third midfielder. The whole of Blåvitt has, in the end, become what Stahre wants: leaning forward, aggressively. And when he chose to start with Simon Thern instead of August Erlingmark, it was a proof of what self-confidence looked like after four straight wins.
If I have written a lot about Blåvitt, it is mostly to describe what the challenge looked like for Malmö FF.
If they had their three points, the devils in me would deserve them.
I thought they had problems in the beginning, and was questioning to start with Birmancevic as ninth and lock Jo Inge Berget in tactical directives on one edge (kept width, but centered when Eric Larsson stepped up). I think it inhibited both.
Close hat trick for Rieks
It took half a half before the champions started to turn the ball away from the IFK press, so that they could challenge from their edges, a few more minutes before they took the lead. Alexander Jallow made a mistake and offered a throw-in, Sören Rieks bent in a nice finish in the far corner.
It was an effective way to say "hush" to the IFK heel who booed him out. When he reinforced with one finger against the heel, he received a yellow card and suspension.
Malmö had not impressed, but they had survived, they had not let in so much, and now they had 1-0.
You could see the silhouette of their game, with Sergio Peña rotating down behind rushing outfielders, and trying to get numerical superiority higher up. As long as IFK Gothenburg did not find their way through them, they could wait out the storm and the hysterical press until they had time to play.
Blue and white found a bit (shot from Sana and replaced Kevin Yakob straight on Dahlin), but not enough. Oscar Wilhelmsson got a match to learn from, more than a match to frame and cheer over, and after an hour the centrifuge had lost speed. IFK dropped a bit, the margins got bigger, and when the decisive blow came, it was an old acquaintance who ran away.
Record Berget, shot Nalic, amateur return from Anestis, 2-0 by Sören Rieks from Esbjerg.
Hysch.
He was close to doing the hat trick at the end as well, but that was enough. Most of the champions had gone to a tough environment, straight into a commercial for this old wonderful football series. They had been chased, kicked, pressured. They had met an IFK Gothenburg who had stopped being ashamed and who had acquired a foundation to build on.
But they had won 2-0, they lead the series. When the tumbler had finished spinning, they could see that the colors had survived. It still looks like gold.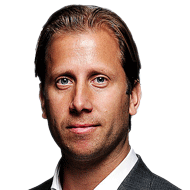 Sportbladet – Allsvenskan
Subscribe to our newsletter about the Allsvenskan – chronicles, reports, interviews, reviews and rankings.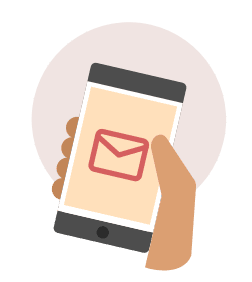 We would love to say thanks to the author of this write-up for this amazing content

BANK: Do you love Sören Rieks – then you are probably on your way to gold