Brynäs goalkeeper on criticism and mental illness
GÄVLE. Viktor Andrén has only won three matches since he came to Brynäs before last season.
And the criticism has at times been brutal.
– I have shut down my social media. I can not bear to take it, he says.
In the spring of 2018, Viktor Andrén, 27, was a great gold hero for Växjö. Since then, his career has gone much up and down. And most of all the latter. The move to Gävle before last season did not give a boost.
In a Brynäs that had a hard time and was forced to play qualifiers, Andrén received harsh criticism in the matches he had to stand behind Samuel Ersson. This autumn, there has been no major difference. Viktor Andrén has played four matches, now instead of Veini Vehviläinen, and Brynäs has lost all of them.
The latest victory with Andrén in the goal is almost eight months behind in time, against Frölunda in mid-March. Until yesterday, there had only been two victories since he came to Gävle.
But against Linköping came the third victory and Mariestadskillen was close to keeping a clean sheet. In the end, he had to drop a goal when Brynäs won 4-1.
Viktor Andrén says that he has worked hard with certain pieces since the match against Oskarshamn a month ago, where he conceded five goals and Brynäs lost.
– For me, it's so much about just doing the job, going out to stop the puck. In the past, I have had too much focus on technical pieces that have almost taken over. The technology is there, I just have to trust it. I have to dare to play as I train.
"Very easy to be there when things are going well"
After the victory against Linköping, Viktor Andrén was praised by Brynäsklacken, but in the last 18 months there have been few celebrations.
The criticism when Andrén has played has instead sometimes been brutal in the comments field, social media and various forums:
– It is very easy to sit at home and think and think. I do not think any of those who do know what it is like to be out there on the ice. Do not think anyone knows what it is like to be there without self-confidence. So I care absolutely nothing, says Andrén.
Is it really true?
– Yes, because it is so easy to sit at home and think and think. But before you have tested on…, of course you can have opinions and I can take it. I know what is possible and reasonable for me and not.
How much of what is written reaches you?
– I hardly use social media, I have basically disconnected all that stuff in my phone. I can not bear to take it.
Is it a consequence of all the criticism written there?
– Yes, you can say that. It's very easy to be there when things are going well, everyone wants to pat you on the back and say how amazing you are. Very simple. But when things don't go well, that's when you need to turn to those who say things you know mean something. Being out on social media gives me nothing.
There is more and more talk about mental illness
When did you shut down your social media?
– Last season. I have been involved and won Swedish Championship gold. Shit. People get in touch and think you are absolutely fantastic and the world's best goalkeeper. But the time after that has not been as great, but I'm still the same person. I'm pretty sure people have a hard time separating person and thing. What I do and who I am, says Andrén and continues:
– If something does not give me something in life, I'm pretty good at removing it. It does not matter if it is social media or people who do not give me anything. Then I do not put my energy there.
Andrén has also registered that in sports there is more and more talk about mental illness:
– There are many now, you have one of the world's best goalkeepers (Carey Price) who is part of a rehab program due to mental illness. You have Olympic participants, the gymnast (Simone Biles) who dropped out. People find it so easy to express themselves about other people. It is very easy to forget that there is another human being on the other side, says Andrén.

Subscribe to our SHL ice hockey newsletter: The revelations, opinions, profile portraits, in-depth analyzes and lists!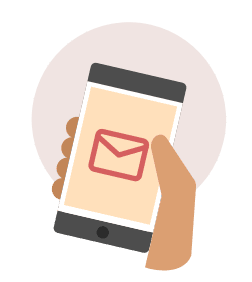 We would love to say thanks to the author of this write-up for this incredible content

Andrén on criticism and mental illness: "Closed social media"