All Allsvenskan clubs – except Degerfors and Sundsvall – plan to go abroad for training camps.
However, almost everyone flags that the trips can be canceled very well – after the news of the January tour.
– We are not blind. We follow the development, says Djurgården's sports director Bosse Andersson.
The Allsvenskan is officially over since Tuesday, when Helsingborg took the last place after the qualifying victory against Halmstad.
Now the clubs' players have a holiday and are not expected to gather until the beginning of January.
Then the pre-season starts – and thus the time of year approaches when the Allsvenskan teams fly abroad (especially Spain and Portugal) for training camps in the heat.
At the same time, the corona pandemic continues to live as a cloud of concern over the clubs' plans – especially after Sweden's men's national team canceled their usual January tour due to the pandemic.
Sportbladet has been in contact with representatives from the clubs in the Allsvenskan – and made a review of their plans for pre-season camp, provided they go.
Respect for the pandemic: "We are not blind"
Djurgården plans to go to the Canary Islands on January 30, says sports director Bosse Andersson.
– Of course we follow the development in society. When we chose to travel, we felt that it was one of the destinations we felt safest with. We have staff and leaders in place in the Canary Islands now. So we have a dialogue, but we must of course follow developments. We are not blind. We see the development.
Furthermore, Bosse Andersson says that Djurgården has a plan B in case the club does not go to Spain.
Degerfors will not go to a training camp abroad at all.
– We have not been on the road for several years and do not think it is time now with the covid situation either, says sports director Patrik Werner.
Sundsvall has also not booked any training camp abroad.
– We follow the national team's line at the moment until other information about the infection, says Giffarna's sports director Urban Hagblom.
Marbella is a popular destination. Hammarby, IFK Gothenburg, Malmö FF, Häcken and Sirius all plan to go to the Spanish coast.
"The January tour has nothing to do with our business"
Blåvitt's club manager Håkan Mild says that it has not been decided whether the club will follow the national team's line (and cancel) yet.
– No, we have not talked about all those parts yet. So I actually do not know. We have not made a decision yet.
When do you have to do it?
– It's probably time soon. You want it ready as soon as possible. I can not answer that right now. We want to go, of course, but depending on what it looks like and what the world looks like, we have to make a decision after that.
Malmö FF's sports director Daniel Andersson does not think the canceled January tour affects MFF's plans.
– We follow developments. Since the January tour … it really has nothing to do with us at all actually. It has nothing to do with our business. But we are following developments.
How do you think about covid-19?
– We follow the development with covid of course. We have lived with this for two years with traveling in European games and stuff.
Mjällby and Kalmar have also booked trips to Spain – but also announce that they are following the pandemic development.
Elfsborg has not booked a training camp yet, but is waiting for the moment – even though the idea from the beginning was to go to Portugal.
AIK is on the same line and evaluates both Portugal and Spain as possible destinations.
– We have nothing ready yet. Of course, we follow the development of society closely and will act in the way that is most appropriate under the circumstances. We will communicate as soon as we are done with the entire planning, says acting. club director and CEO Fredrik Söderberg.
"We do not send the right signals and we do not take responsibility for human health"
The newcomer Värnamo has looked at two alternatives in Barcelona – either January 10-17 or March 13-18 – but has chosen to wait due to covid-19, says sports director Enes Ahmetovic.
– We were very close to booking, but now – with the corona pandemic – we felt: "My God! We can not go if it looks like that in the world ". Not least from a responsibility perspective. We do not send the right signals and we do not take responsibility for human health if we go on the road and it would be full-blooded chaos with the corona. It's our primary option, to be completely honest.
Sportbladet has sought representatives in Helsingborg.

Sportbladet – Allsvenskan
Subscribe to our newsletter about the Allsvenskan – chronicles, reports, interviews, reviews and rankings.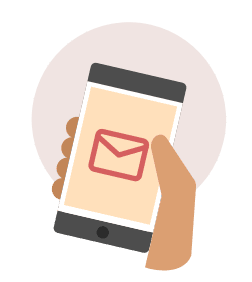 We want to say thanks to the author of this article for this outstanding material

Allsvenska training camps can be set up – so does your team