"The Factory of France. 20 years of preventive archeology ", edited by Dominique Garcia, Flammarion-Inrap, 324 p., € 29, digital € 20.
The year 2021 marked the twentieth anniversary of the law on preventive archeology and, in February 2022, its armed wing, the National Institute for Preventive Archaeological Research (Inrap), will in turn celebrate its two decades. Twenty years of excavations carried out on the occasion of spatial planning projects, during which researchers have saved and studied the buried heritage before the bulldozers turned over the basement, erasing forever the traces of the past.
After 40,000 projects, the time has come for an assessment which is all the more necessary as, during the same period, a political discourse has developed around what would constitute French identity, a discourse often steeped in distorted historical facts. by ideology and nostalgia for a fantasized "eternal France". The temptation could be great, among archaeologists, to respond tit for tat and write a sort of national anti-addiction. A pitfall that Inrap avoids in a book written by around forty researchers and richly illustrated, The Factory of France.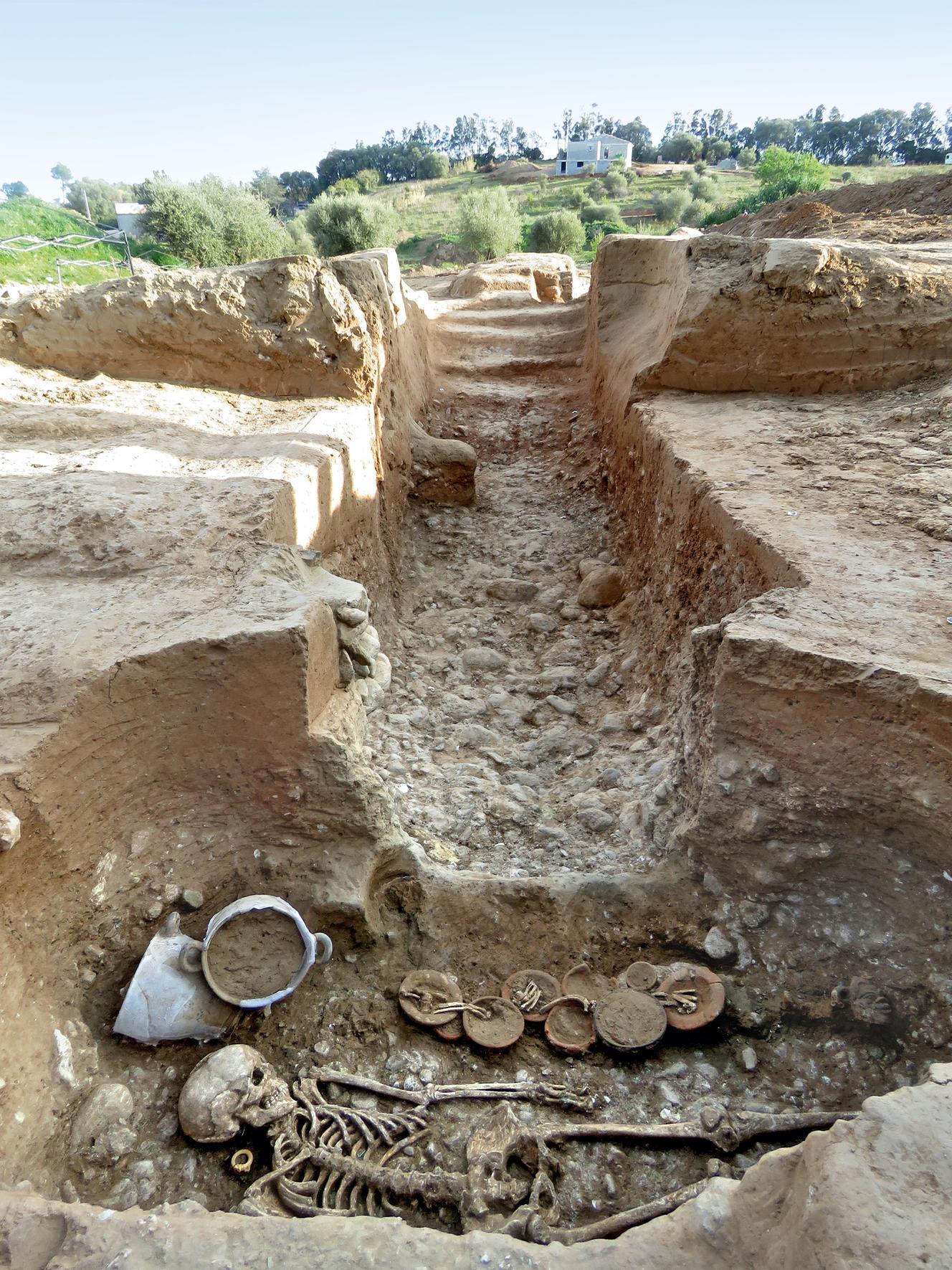 The book strives to fuel a debate that we would like to appease, to give meaning to the words "culture" and "identity", to move away from the hold-up made on these concepts by a more or less right. less extreme. As the president of Inrap, Dominique Garcia, who edited the book, wrote in the introduction, this story "Does not aim so much to give roots to some as to offer reference points to all, by illustrating the appropriation and evolution of landscapes, the material constitution of identities, permanence and technical innovations, migrations and inheritances , the construction of political spaces, conflicts and conviviality, the local and the forms of globalization, economic, social and cultural changes ".
A constantly (re) constructed space
Archeology sees the territory as a history book, the layers of the soil as chapters, the material clues collected on excavation sites as so many sentences that make up a text in which we constantly observe being (re) constructed. a space, that which, at a given moment, will be called France. A space first occupied by a human species that is not even ours, the Neanderthals. A space where, subsequently, with the sedentarization induced by the arrival of agro-pastoralism, the village ends up inventing itself … and its procession of familiar issues: "Access to water, protection of populations, hygiene (waste management and elimination), maintenance of collective spaces, etc. ", as underlined by the Neolithic specialist Muriel Gandelin. If we add to this the appearance of chiefdoms, private property, the conflicts it induces, but also that of zoonoses – these diseases transmitted by animals, Covid-19 being only the latest example of a long list – we can see to what extent the past, even distant, resonates with our "modernity".
You have 28.2% of this article left to read. The rest is for subscribers only.
We want to say thanks to the author of this article for this remarkable content

"La Fabrique de la France", under the direction of Dominique Garcia: the territory, history book