What new titles will hit streaming platforms in the next seven days?
The second week of March is full of movie and series premieres on the different streaming platforms. In the Amazon Prime Video catalog there are no original titles, but there are some premieres that arrive exclusively without going through theaters. And the same happens with Movistar +, home to the direct premiere of some feature films that could not reach theaters in 2020 as a result of the covid-19 crisis.
From the hand of Disney + comes the 'spin-off' of Family Guy, The Cleveland Show, but also a good collection of feature films and the same happens in Filmin, which once again sees its catalog expanded with dozens of new titles.
You can take note below all the premieres of movies and series on Amazon Prime Video, Disney +, Movistar + and Filmin in the week of March 8 to 14.
AMAZON PRIME VIDEO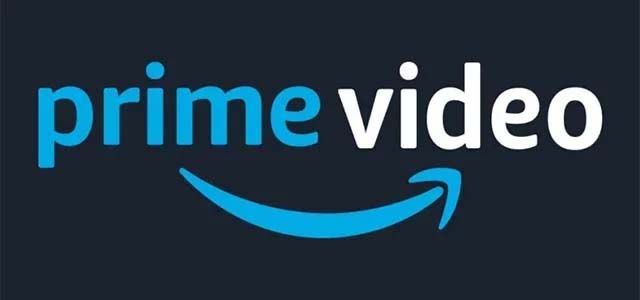 -SERIES-
The Good Fight – Season 3
Third season of the 'spin-off' of The Good Wife starring Christine Baranski and Rose Leslie for CBS All Access. In this highly acclaimed new legal drama and for many even better than the mother series, we accompany an old acquaintance of Alicia Florrick, Diane Lockhart (Baranski), on her way to regain the prestige she has lost after a corruption scandal.
Premiere: March 14
Premiere: March 12
-FILMS-
The Priest
Suspense thriller that represents the behind-the-scenes debut of the Indian director Jofin T. Chacko and that premieres exclusively on the streaming platform, without previously going through theaters. Starring Mammootty Muhammad Kutty, The Priest follow in the footsteps of a priest with extraordinary abilities to solve unanswered cases. However, things will get especially complicated in his new case.
Premiere: March 10th
The secrets we hide
Another suspense 'thriller' that arrives directly on the platform without previously going through theaters. Directed by Yuval Adler, The Secrets We Hide is the story of a woman who tries to rebuild her life with her husband during World War II. Still tormented, the woman kidnaps her neighbor, willing to make him pay for the war crimes for which she holds him responsible. They star Noomi Rapace, Chris Messina and Joel Kinnaman.
Premiere: March 10th
Good guys
Lee Eisenberg and Gene Stupintsky are behind the scenes of this 2019 film starring Jacob Tremblay, Keith L. Williams and Brady Noon as Max, Lucas and Thor, three 12-year-old boys who are at a critical moment at the beginning of his adolescence. While trying to figure out why people kiss, the friends accidentally break their parents' drone and are immersed in a great adventure to solve the ballot.
Premiere: March 13
Premiere: March 10th
Premiere: March 14
MOVISTAR +
-FILMS-
Vicious Fun
2020 Canadian film that premieres in an unprecedented way in Spain by Movistar +. The protagonist of the story is Joel, an expert horror film critic who, by chance, ends up being immersed in a therapy group targeting serial killers. Joel will have to integrate among them if he does not want to end up in a bad way, and for this, what he learned in the movies that he loves so much will come in handy.
Premiere: March 9
Spiritwalker
Another unpublished premiere is this South Korean film directed by Yoon Jae-geun in which its protagonist experiences a most particular nightmare: every 12 hours, he wakes up in the body of a different person without remembering anything about his previous life. His strange experiences have something behind that is beyond his control and that also puts him in danger, since a secret organization that does know what is happening is willing to find his whereabouts in any way.
Premiere: March 10th
An extraordinary friend
This biographical drama premiered last summer and starring Tom Hanks is inspired by the real friendship between Fred Rogers (Hanks) and journalist Lloyd Vogel (Matthew Rhys), forged when the latter agreed to write the biography of the former, host of a well-known program American television program for children of the 60s.
Premiere: March 12
Little Monsters
Terrifying comedy starring Alexander England and Lupita Nyong'o as a small-time musician and his nephew's teacher, respectively, with whom he has fallen madly in love. A day of excursion that seemed to be idyllic is complicated by a sudden zombie outbreak that begins to infect everyone …
Premiere: March 13
Friend
Directed by Gabriela Cowperthwaite and starring Casey Affleck, Dakota Johnson, and Jason Segel. The film is the story of Nicole and Matthew Teague, a couple who face the hardest moment of their lives when they learn that she has cancer and that she has six months to live.
Premiere: March 14
DISNEY+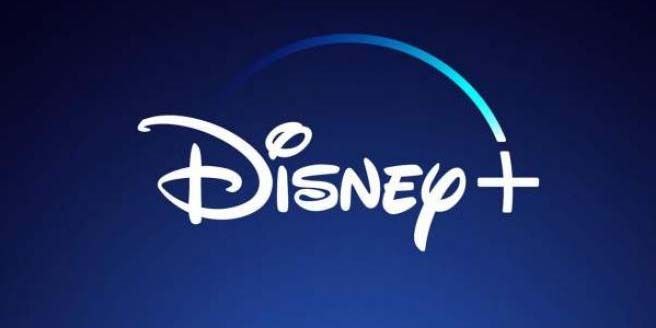 -SERIES-
El show de Cleveland – Seasons 1-4
'Spin off' de Family Guy centered on one of its most famous characters: Cleveland Brown. Peter Griffin's more parsimonious neighbor sets off for California when his wife Loretta abandons him and their son. There he reconnects with Donna, an old high school friend with whom he was in love and who is now also divorced.
Premiere: March 12
-FILMS-
Isle of dogs
Stop motion animated film directed by Wes Anderson and set in Japan 20 years from now. The film poses a dystopia in which a canine flu, where there is an overpopulation of dogs, begins to spread in Megasaki, leading the mayor to make the decision to decree a quarantine. Meanwhile, all the dogs are taken to Trash Island, where they lose hope of returning to their owners. However, the mayor's nephew, Atari, is willing to find his dog at all costs.
Premiere: March 12
Girl 2
Adventure film starring a young woman named Carrie who decides to go live with her father on a farm where they care and maintain several horses. The girl begins to develop an absolute passion for these animals, but especially for a mare called Flicka, who belongs to an equine lineage with great qualities.
Premiere: March 12
Girl: Country Pride
Third part of the Flicka franchise, in this new installment is Kelly Jenkins, a young woman who does not identify with other girls her age, who ends up establishing a great bond with Flicka. Her mother Lindy's ranch is not having a good time, so Kelly sets out to win a horse racing championship to raise the money she needs. The steed chosen to practice will be Flicka, which once belonged to the current owner of the stable.
Premiere: March 12
Premiere: March 12
Premiere: March 12
MOVIE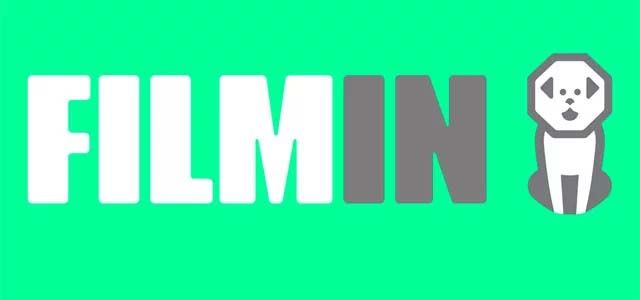 -SERIES-
Soaring the skies
Dutch-origin adventure drama that has at its center the historic rivalry between two great aviation figures: Anthony Fokker and KLM director Albert Plesman. The fiction is based on real events and dates back to the period between 1918 and 1939, in the middle of the interwar period.
Premiere: March 9
Premiere: March 9
-FILMS-
Friend
Direct premiere to Filmin. This 'thriller' in the key of black comedy is directed by Óscar Martin and tells the story of David (David Pareja), who decides to take in and care for his best friend, Javi (Javier Botet), who has been left in a state of almost vegetative after suffering a very serious accident. What no one imagines is that what begins as a great friendship test will end up becoming an absolutely toxic relationship.
Premiere: March 12
-OTHER FILMS THAT ARE INCORPORATED TO THE CATALOG-
Summer White – March 8
Yours Always – March 8
Stranded – March 8
The shadow of the icenberg – March 8
Always Amber – 9 de marzo
The Killer of two lovers – 9 de marzo
The Invitation – March 9
The Two Lovers – March 9
Lost in L.A. – 10 de marzo
Valentina – March 10
Summertime – March 10
Palm Springs – 11 de marzo
The Dreamer – March 11
Vicky the Vickingo and the Magic Sword – March 12
The Other Side – 12 de marzo
Freaks – March 13
El Azar – March 13
Many Thanks To The following Website For This Valuable Content.
Releases of movies and series on Amazon Prime Video, Disney +, Movistar + and Filmin from March 8 to 14 – News of series