How to expose thought? How can a contemporary art installation reflect the new cosmology in which we find ourselves today? How can we give a sensitive form to "Gaia", this new Earth which, according to the philosopher Bruno Latour, is now ours and to which we have been confined since leaving our belief in Modernity? Bruno Latour got down to work for the 2020 Taipei Biennale, entitled "You and me, we don't live on the same planet", a reduced version of which can be seen at the Center Pompidou-Metz. Because "The meaning of the prefix" geo "has completely changed", he writes, Bruno Latour imagined, with Martin Guinard and Eva Lin, the two other curators of the exhibition, a stroll on three different planets.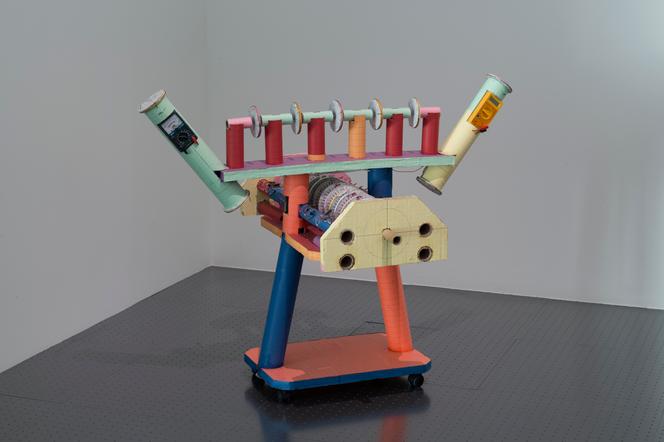 First of all, the public is posed on the "planet globalization", governed by the laws of the market, where the Earth is considered as an unlimited resource. We can thus turn around the random sculptures of the Congolese artist Jean Katambayi Mukendi, assemblies of office supplies and packaging boxes recovered in his hometown, Lubumbashi, regularly affected by power cuts while it is precisely on tour. towards the extraction of copper necessary for electrical circuits. Or be seized by the immense tapestry of the Mexican plastic artist Antonio Vega Macotela which represents a burnt landscape of the Anthropocene era, within which slipped, in the weft of the meshes of black and white weaving, a confidential list tax evaders.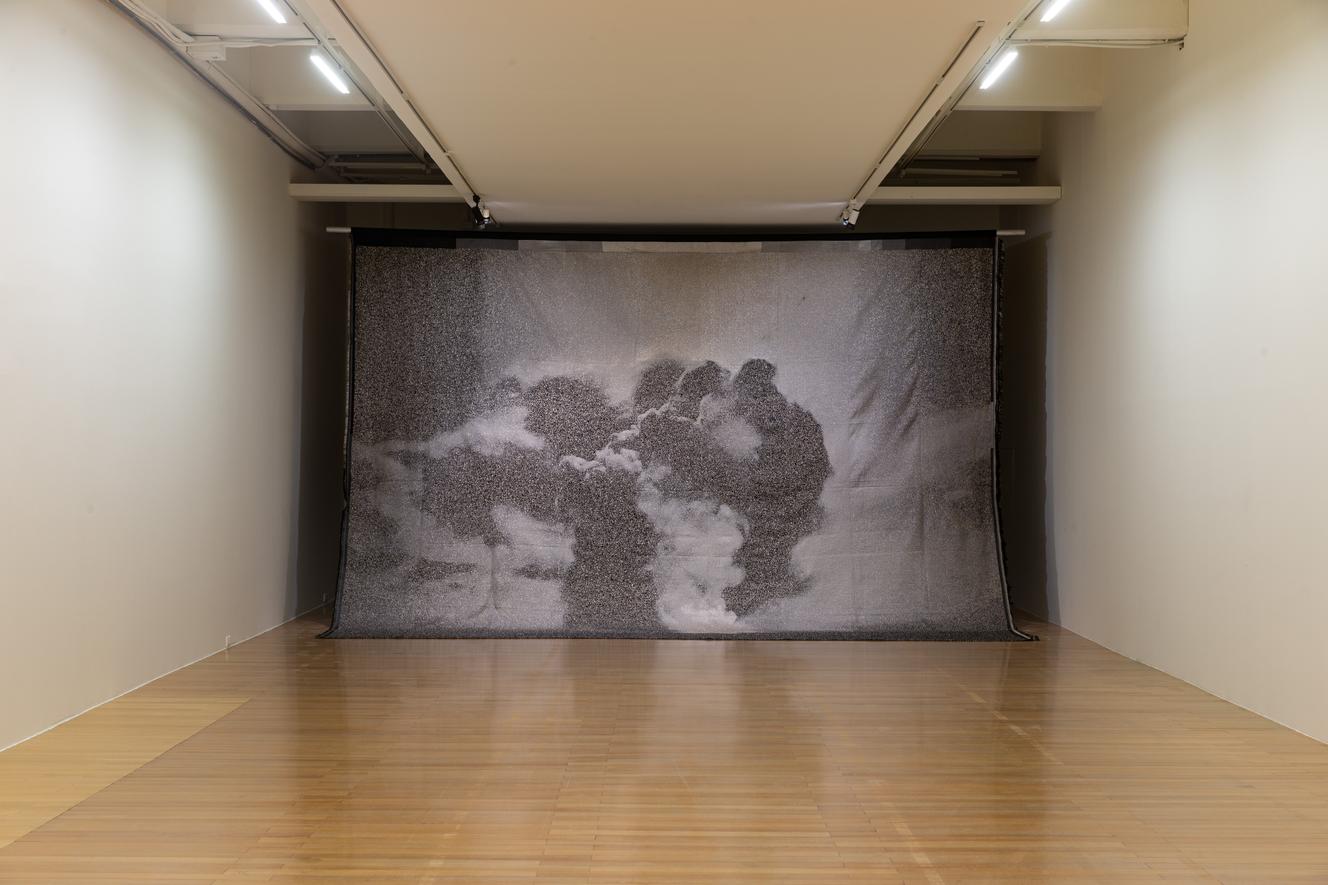 An overheated world
The visitor then crosses the "security planet", notably marked by an illuminating semiotic and political installation by Jonas Staal. The Dutch artist has indeed watched all of Steve Bannon's propaganda films, made before he became Donald Trump's chief strategy officer in the White House. In a game of mirrors between video screens, Jonas Staal brings to light the visual grammar of the propagandist of the American ultra-right who deplores the alleged decline of the West and the supposed grip of cultural Marxism through images of frightening sharks, d collapses of buildings, disasters, cataclysms, avalanches and hurricanes. A "Recurrence of visual tropes" within Bannon's "kinetic cinema" which also allows us to understand how this supremacist accompanied, in 1993, the crazy project, now abandoned, of "High-right biosphere" : a kind of ecosystem of more than one hectare installed in Oracle, Arizona, artificially maintained under a bell.
You have 45.86% of this article to read. The rest is for subscribers only.
We would like to give thanks to the writer of this short article for this remarkable web content

Two exhibitions by Bruno Latour, "Critical Zones" and "You and me, we do not live on the same planet", bring "Gaïa" into contemporary art.