Behind his fuchsia mask, Agil Kutamanyane, 30, smiles and laughs a lot. When she presents the "Tiny worms" that she is studying. When she invites to observe them in the microscope. When she enumerates their dizzying capacities. She is so keen to share the immense know-how of these insect-eating worms capable of competing with chemical-based pesticides …
"Once you get to know them, it's a bit like pets. Every morning, when I get to the lab, I can't wait to see what they did during the night ", enthuses the young Ugandan researcher. Generally, entomopathogenic nematodes (NEP), of their learned name, set about making the bodies of their victims disappear. Once they have infected an insect through its natural openings, these powerful parasites kill their host in forty-eight hours with the help of bacteria, before feeding on its flesh and reproducing there en masse. The corpse is consumed until there is no trace of it.
Read also
African research wants to develop its ethical dimension
This sequence, which could evoke a horror film, does not prevent Agil from finding the NEPs "Really cool". The latter having the capacity to rid the farms of unwanted insects without risk to the environment or to humans. Refugees underground, they also attack species that live in the soil, difficult to control with chemicals, as well as pests that have become resistant to pesticides from conventional agriculture. And this ability speaks to the scientist, who comes "Of the agricultural environment where the first concern is pests".
Return to Grace
Known since the XVIIe century, CIPs have been studied since the 1930s, even if they were neglected during the decades when hope was focused on pesticides from the chemical industry. Now, faced with the rise of environmental and health concerns, they are experiencing a nice comeback. One of the current challenges is to sort through the more than 20,000 known species in order to isolate the most effective according to the target pest. What Agil Katumanyane is doing in her laboratory, working on the potential of different species against white grubs that attack South African forestry operations.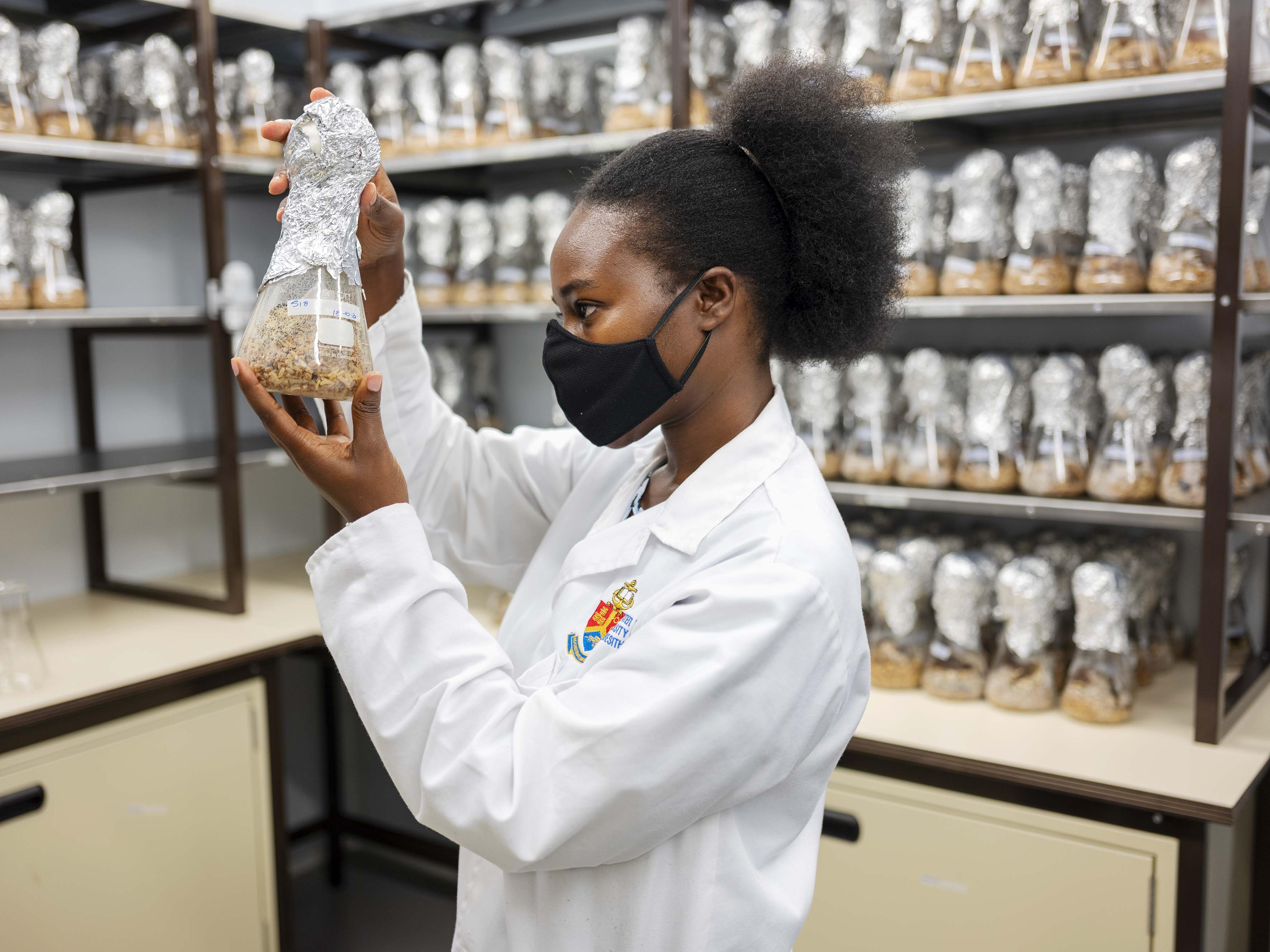 If NEPs are of interest to industrial agriculture, their potential does not stop there, since they also meet the needs of the tens of millions of small farmers who cultivate micro-plots in the developing world, assures the researcher, who has "Always had in mind" the environment from which it comes. Born in the hills of western Uganda, Agil grew up on the family farm where her father grows coffee while her mother tends the vegetables or bananas that will end up on the household table. Kid, it helps pull weeds, harvest, maintain crops … "In truth, I spent most of my time hanging from my mother's basques", she sums up.
Read also
Senegal: biomass, a hope for storing energy
When choosing a school orientation, she is entitled to "advice" from her science teachers, "All men", who suggest to her, as to other girls, studies in the literary field, while the boys are more inclined towards science. "It's a little sad", she thinks then, but she holds on. For as long as she can remember, she has always wanted to work in agriculture. Her high school diploma in hand, the young woman flies to Costa Rica, where she studies agricultural sciences thanks to a scholarship. There, she learned Spanish and discovered, above all, entomopathogenic nematodes.
Peasants in danger
After four years in Costa Rica, Agil could have continued her career pretty much anywhere, but she chose Stellenbosch University, near Cape Town, South Africa, where the first nematology department opened. continent. Today, this winner of the For Women in Science award from the L'Oréal Foundation is conducting his doctoral research at the Institute of Agricultural and Forestry Biotechnology at the University of Pretoria. Returning to Africa was obvious for this young woman "Very attached to small farmers", who believes that "The best way to help them is to start by settling near them". A wish that becomes even more dear to her after an internship in Uganda, which marks her particularly because of the risks that farmers take by handling traditional pesticides.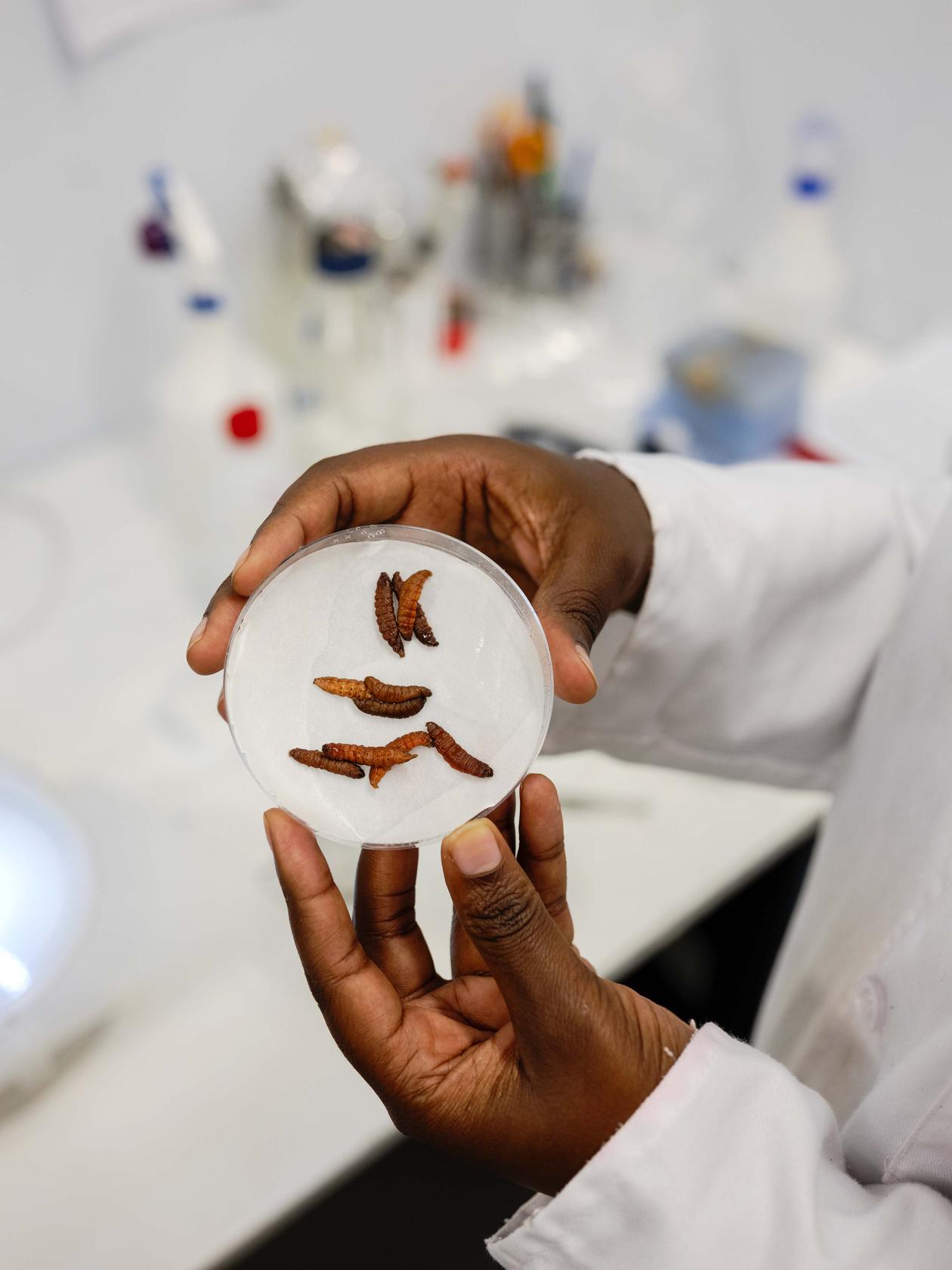 "Chemicals are more and more popular there", she regrets, very aware that "The problem is, a lot of people are unaware of their dangers." Without a warehouse, smallholders often sleep a few meters from their pesticide stocks. Protective equipment? Too expensive, most of the time; and "Even those who are given stay in the closet. It's like the masks against Covid-19, they find it uncomfortable and do not see the use ", Agil details. Smallholders also tend to overdose chemicals, believing they will increase their effectiveness.
Agil Katumanyane is also thinking about the future. The African population is set to explode in the decades to come, and with it, the exploitation of land on the continent. "If we want to feed everyone in a sustainable way, we have to try. NEPs have enormous potential and do not harm anyone. "
File produced in partnership with the L'Oréal Foundation.
We wish to give thanks to the author of this post for this remarkable material

Insect-eating worms replace pesticides in South Africa