Fragments of FranceStéphanie Maubé lived in Paris for a long time before rebuilding her life as a breeder in Normandy. After overcoming the hostility of the locals, she was elected mayor in 2020, then regional councilor in 2021.
At Lessay City Council, discussions around the location of a new lamppost can take an infinite amount of time. To stay awake, Stéphanie Maubé counts her sheep, a hundred grazing in the salt meadows a few kilometers away. Since June 2020, she has also been responsible for the 2,300 citizens of this village in La Manche who elected her mayor. Mayor and shepherdess, far from her the idea of ​​comparing the voters to sheep. "In a herd, the group instinct dominates. "
In his office, the city councilor, who arrived from Paris in 2009, wearing a jacket and heeled boots, cheerfully testifies to his commitment: "The more time passes, the more I love this country and politics. " But the 42-year-old neorural struggles to formulate her philosophy. "Well, yes" and "It's better not to," left version. Green but not inserted anywhere else "Vaguely" to the Confédération paysanne. She thinks "To mutual aid, to common sense, to the strength of the general interest". In the street, an old lady throws herself in his arms: "Well done, the little one works well! "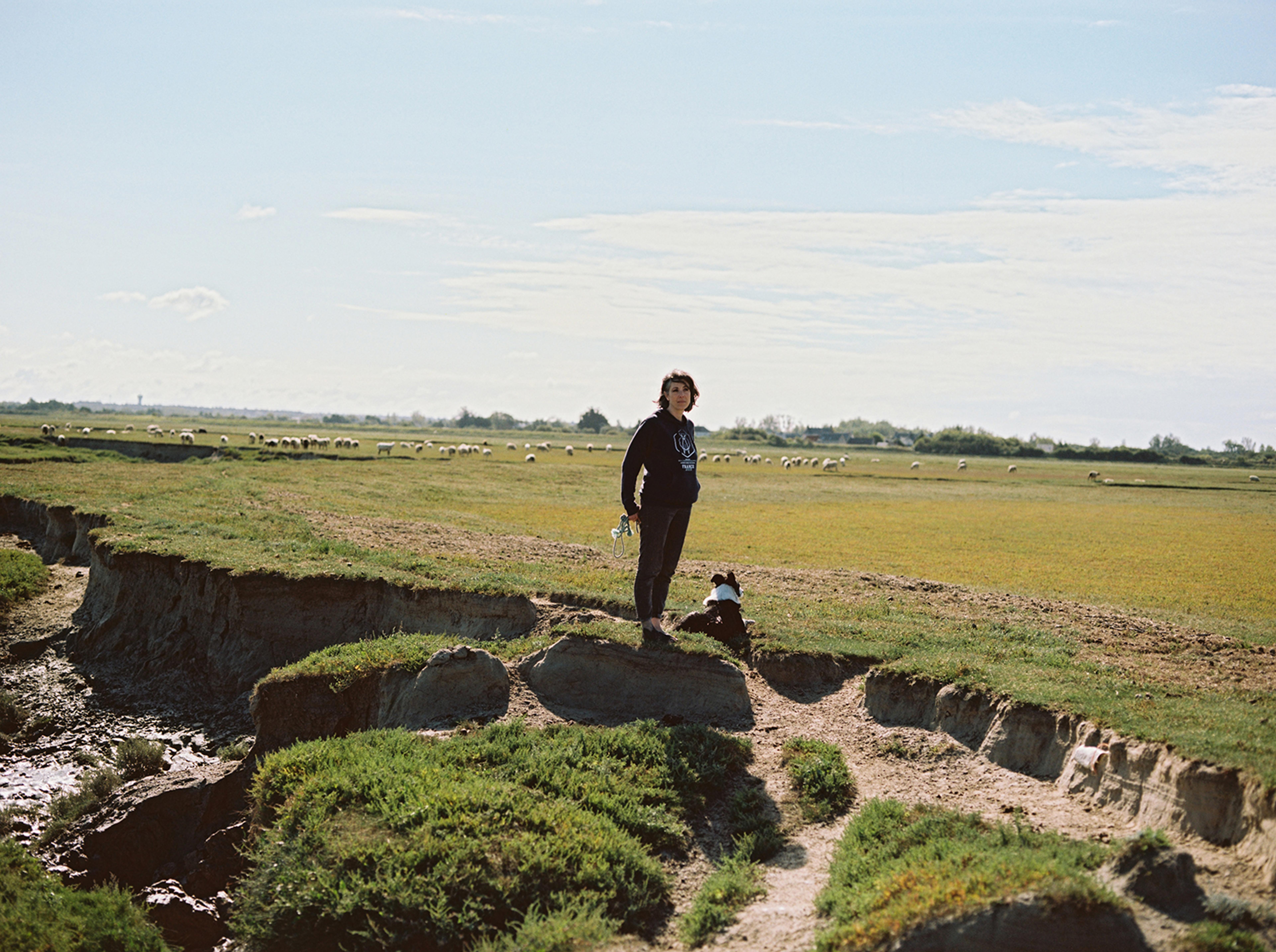 To better understand what led her to local politics, you have to go visit her sheep. We leave Lessay, his hotel Le Normandy and his shoe store Ça M'Botte, aboard his Dacia, on which is harnessed a rickety sheepdog. It's love time, the trailer is used to lead the ewes to the horned males between two meetings.
Abbey, housing estates, factory of Norman camemberts molded with a ladle, factory of bagged vegetables, fields of sand carrots, here is the "haven", as the gulfs are called in the Cotentin, from Mont-Saint-Michel to Cap de la Hague. A magnificent image of Epinal, with sheep in the sky and on the sea, sheep as far as the eye can see on an immensity of silver green. Each high tide covers kilometers and leaves a film of salt on the grass.
Neighbors' war
Barefoot on the samphire, her black mayor's pants rolled up to the knees, Stéphanie Maubé calls " girls " his sheep behind tagged in red. The green and blue belong to the two other breeders who share with her the six hundred public hectares of the harbor. Peace reigns among the sheep, nicely mixed. But with the neighbors, it's war. Stolen lambs, torn animal earrings, the battle has been raging for a dozen years.
"Deep down inside, I think we're on the verge of collapse. It will start with food shortages, we have to be prepared. »Stéphanie Maubé
You have 83.92% of this article to read. The rest is for subscribers only.
We want to thank the writer of this post for this awesome material

In Lessay, in the Cotentin, the shepherdess mayor tames the political field