Blessed are the patients. Last week, due to the holiday, meant that we didn't have the highlights of the week here in your MNS. It must have been hard to live for seven days without hand-picked news to get to know. But the wait is over. Check out the list of what's most amazing arrived at the newsroom.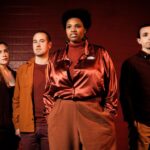 Highlight of the highlights – Oruã
What a delicious twist comes from RJ with the music gross essence, do Oruã. Imagine your body being thrown into a huge dough mixer. The one, whose paddles slowly move your being in a circular pan, mixing it with a stubborn guitar, an incredible keyboard and perfect drums.
New classic disc
Is it possible to make classical music with a new hit look? Silver Twins Of Funk (with help from Jenny Silver) proves yes. It has everything you would expect from a Diana Ross cookie. Palms, desperate soul vocals, a hell of a groove and, in the case of DTF (Down to Funk, Are You?), stoned synths and guitar solos. Ah! And they are Scandinavian.
Alligator in fashion
This sensational composition of Duane, Braga e Friends with the participation of Cris, call Alligator, unites several carioca elements in an intriguing amalgam. It has the nonsense and contagious humor of Jorge Ben, a funky composition, pop and sophisticated at the same time. Weird. Too good. Don't fuck with Alligator!
Maringo
rocket tail, do Charme Chulo, it is difficult to decipher. It brings together beats from the north of the country with a half-vanerão accent, since the people are from Maringá, which results in a kind of tacky, half-dancing, good-humored thing, which from here on we'll call it maringo. The band cites rural rock influences from Sá, Rodrix & Guarabira, but here, the flavor has tones of Graforréia Xilarmônica, greetings from the state of Rio Grande do Sul.
Rock fuzz existencial
A delightful surprise to watch the new video for Adriana Vieira for music should sell. Sublime production (which is from Marcelo Callado) for an exquisite song, one that arouses a giant desire to see it live. Seventy rocker groove, an unexpected melody in the voice and a party vibe, reminiscent of Of Melo. Wow!
Something magic
The song Entre, by the brothers cider with Gerri G. has something of a mantra. It's a mess in here. The 4×4 beats, the percussion sparkles and the way it's sung, plus the majestic lyrics repeated throughout the song take you from one place and leave you in another. A better place.
Piracicaba Indie Psychedelia
The city of São Paulo Piracicaba has long been known as a source of modernity, since the days of the Killing Chainsaw bana. That's where the Locomotiva festival took place, one of the most interesting in the country for indie rock fans. And it is precisely from within this festival-producing nucleus that the band Sala Cinza comes out. The sound has the face of Locomotiva, which has now also become a record label. Making Piracicaba great again!
We want to say thanks to the author of this short article for this outstanding material

Weekly Highlights: Psychedelic Rock, MPB Mantras and more