"Music should be sold at a pharmacy, so we can buy it against nostalgia, melancholy, elbow pain, headache, stomach ache… (laughs). Buy a song and get good at this thing" – the speech of John Donato, in an interview with Pave Music, explains a lot of what we hear in Bid Summary, a record that unites the iconic pianist with Jards Macale, a symbol of authorial and avant-garde Brazilian music. From the meeting of the two, a work of legitimate and shared joy was born.
"For me, in particular, it was a truce at this very complicated moment in Brazil and in the world", says Jards, "João has this thing of an intrinsic joy. His sound, I would say, is happy. He gives us musicians great joy. and this combination of moods – because he has a very good mood, and I believe I do too (laughs) -, which makes me a damn good thing".
Produced by Marlon Sette, Sylvio Fraga and Pepê Monnerat (partners of the Rocinante label), Bid Summary was recorded in Araras, in the interior of Rio de Janeiro, in this atmosphere of reunion at a time so marked by isolation, which also explains the sunny climate of the album. Between chess games, good food and lots of laughs, the two were "living that natural space and it came out like this, that's the happiness of the meeting, without nostalgia or anything", comments Jards about the joy in the new songs, "It was as natural a result as the album cover, right? (laughter)
Donato says he has been emotionally affected over the last few years, especially when he stopped reading the bible: "Covid brought this thing about us knowing that we can die at any time and that we are fragile. I even thought the world would end. It was only a moment, but right away the pages of the bible came back". He also says that he found in music a spiritual meaning for life: "She is the link of all things".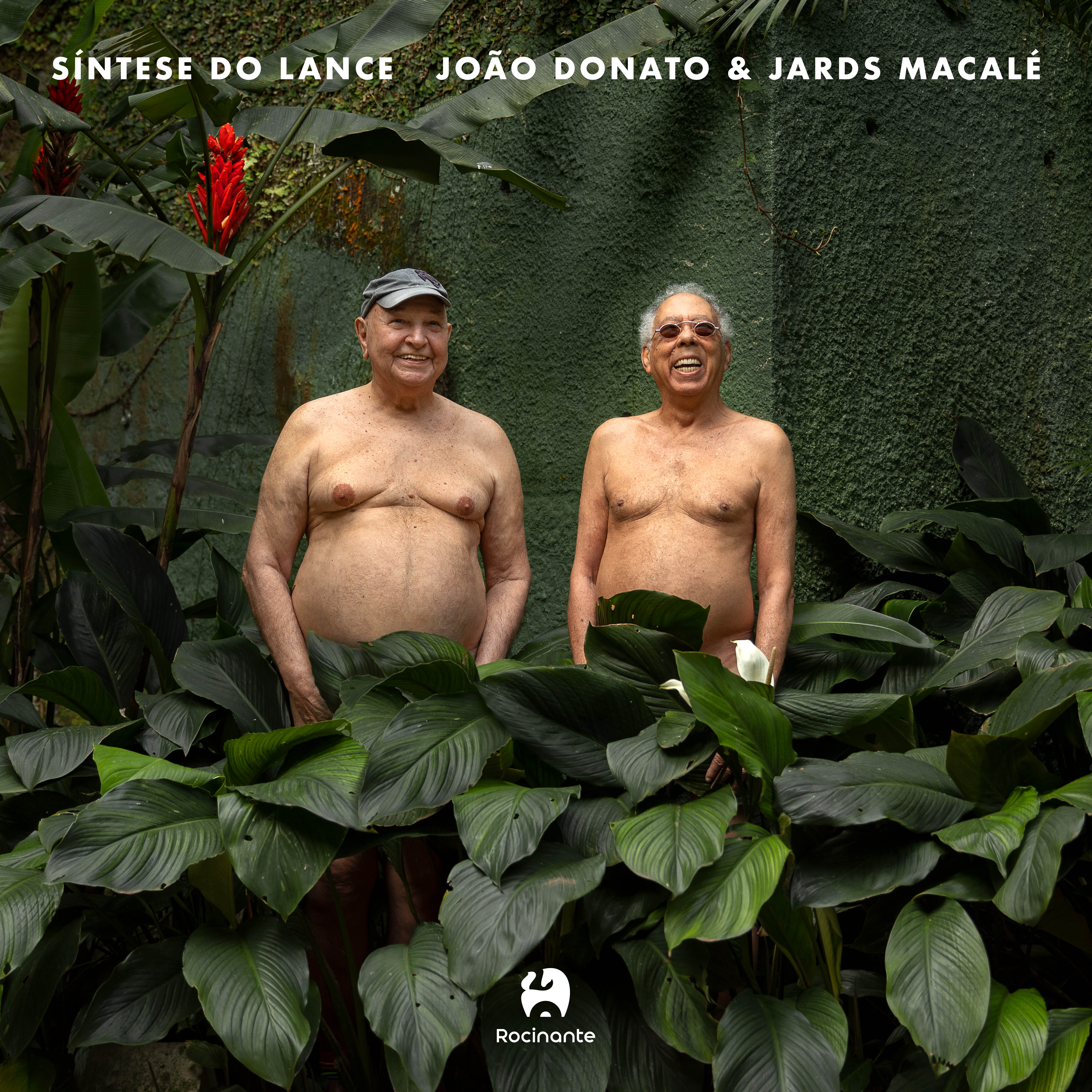 When asked about being able to offer happy music to others, Donato quickly responds that "we are the others too, we want to hear what we've done, we want to approve too. So, you intend to do the best you can". "Some friends in Colombia told me that my music has serotonin, so it makes people happy," he says with a smile.
For Jards, making this partnership also has another connotation: That of being able to be working with one of his greatest idols in Brazilian music. He comments that he composed reverently, adapting to the musicality he always admired in Donato. "João has that Afro-Cuban thing that makes an incredible sauce", he comments, "a danceable thing that Brazilians like, right?".
In the repertoire, between songs and instrumentals, there are songs made for João and Jards' wives (Castorine, to Ivone, and love comes from peace, to Rejane Zilles, her respective partners), a double tribute to Duke Ellington and Donato himself in John Duke ("I tell him that 'if Duke Ellington is the viscount of jazz, you're the duke of Brazilian music'", jokes Jards) and the single Coconut Taxi, inspired by the tricycles of Havana that the two had the opportunity to experience as tourists.
When asked if the relationship with each other generated any surprises, something they didn't know about their partner before, Donato discreetly comments that "there was time to see other sides of the person, not just those you already know". Jards, in turn, jokes: "What I didn't expect was for us to take that photograph (laughs). there is the Bid Summary, the stripping and such.
As much as the questions asked of the two try to take the matter elsewhere, both insist on communicating the happiness of working with each other. "The meetings I have with Jards and his wife are good memories", explains Donato, "the good memories, we make music. the bad ones, we forget".
A second article with Jards Macalé and João Donato will come out on Wednesday, October 27th, at Podcast Music Pave.
enjoy more interviews no Pave Music
We would love to give thanks to the writer of this post for this amazing material

The Joy of Jards and Donato Meeting Is the "Synthesis of the Lance" | Pave Music