Businesswoman, interior decorator and an essential style icon that has more than demonstrated that you have to make the most of life. Iconic designer Iris Apfel has turned 100 as only she could: throwing a party punctuated by her style must-haves with lots of color, volume and a list of VIP guests who gathered at Central Park Tower to toast champagne. On the exclusive list were, among many others, fashion blogger Blair Eadie, designers Tommy Hilfiger and Donna Karan, actress Katie Holmes and singer and pianist Michael Feinstein who, of course, put the soundtrack to the event. This one lived up to the personality of Iris who shone with a set of trousers and voluminous jacket with yellow ruffles and without taking off his characteristic glasses. In fact, the guests received the same gift and were able to taste a wide variety of desserts and the sparkling wine that was served in a fragile but impressive pyramid of glasses.
The new and unusual fashion icons
VIEW GALLERY


Interior designer in the White House
"Turning 100 is fantastic, but I really believe that I am the oldest adolescent in the world," says this celebrity with humor (statements collected by InStyle) to which fame came almost by chance when he was a whopping 84 years old. He was born in New York recently inaugurated in the decade of the 20s (on August 29, 1921). His father Iris had an import business and his mother, a fashion boutique, so it is not strange that he was introduced in this environment. She worked for the fashion magazine Women's Wear Daily as an assistant to fashion illustrator Robert Goodman and in 1947 she married textile merchant Carl Apfel, with whom she founded the interior design company Old World Weavers.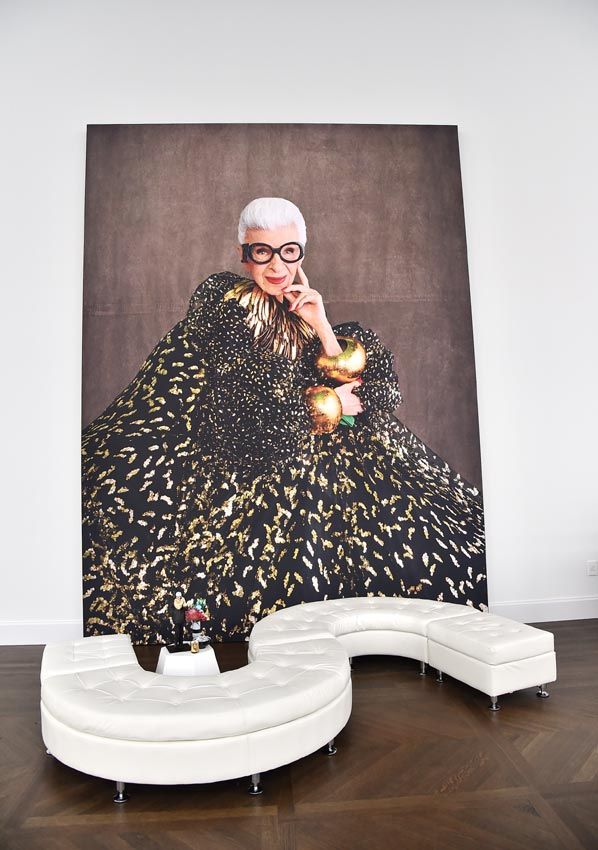 VIEW GALLERY


She was in charge of restoring and projecting the ideas of renowned names in the show and also worked in the White House up to nine times, carrying out projects during the administrations of Truman, Eisenhower, Kennedy, Johnson, Nixon, Ford, Carter, Reagan and Clinton. . She was 84 years old (in 2005) when all the spotlights were on her during an exhibition he opened at the Metropolitan in New York. After years of successful work in "the shadow", the fame was instantaneous. "My first big job in fashion was when I was 84 years old, and as clichéd as it may sound, age is really just a number to me. Being passionate and giving myself body and soul to my projects has kept me young. That's why I never stop ", he commented in the aforementioned publication.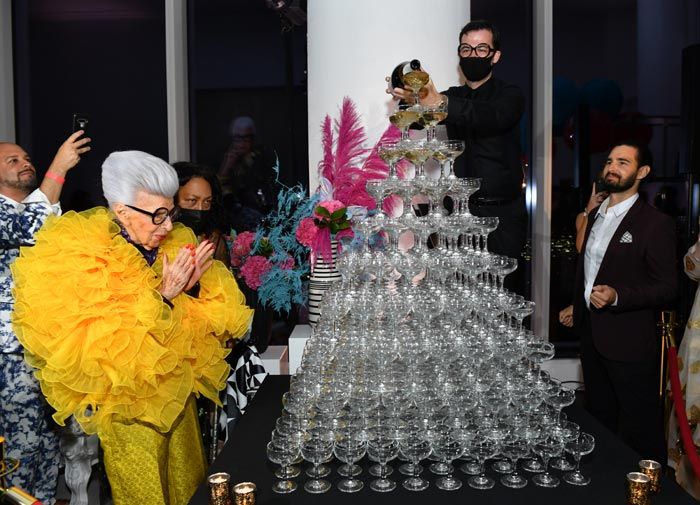 VIEW GALLERY


Tireless and active
A good example of that energy is the list of projects he has undertaken since then: signed by IMG modeling agency, launched a book with photographs and reflections, a collection with HSN and another of household items with Grandin Road, she did campaigns for & Other Stories and MAC, she has a jewelry line, called Rara Avis, another of glasses with Zenni, Iris Apfel Zentennial Collection and is launching a capsule collection for H&M, coinciding with its 100th anniversary. To define her style, which has turned her into one of the most important figures in the fashion scene of the 21st century, you just have to take a look in your closet.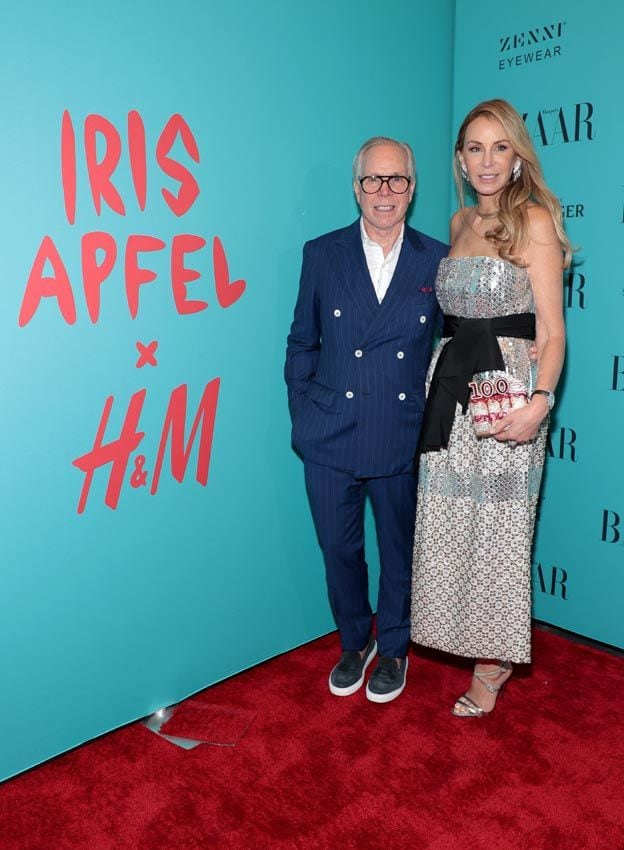 VIEW GALLERY


In it you can find vintage pieces and other garments from renowned luxury firms, an unusual mix but one that works, as great designers never go out of style. It has a collection of more than 80 suits, with pieces from Dior, Dolce & Gabbana, Nina Ricci, Geoffrey Beene, Lanvin. His great passion is accessories, above all shoes, that combines with the colorful patterns of their garments and exotic pieces of jewelry. He never takes off his huge round plastic glasses that he has in different colors.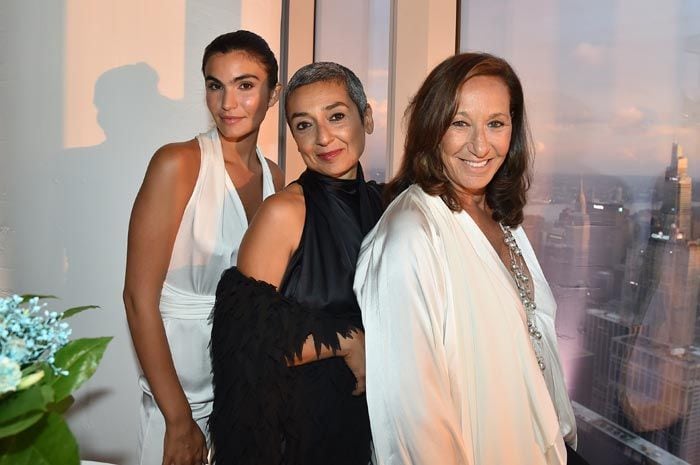 VIEW GALLERY


Your particular look It marries perfectly with an outgoing and charismatic personality that has led her to pronounce some reflections that outline her values, lessons on humility, vanity and the passage of time. "If you are lucky enough to grow old, I think you should celebrate" or "I always think that if you feel uncomfortable and unhappy about something, just because you think it is in or is it chic, I would advise you to be happy instead of being well dressed. It is better to be happy "are some of them.
To know the most relevant of hola.com and not miss articles like this one, subscribe to our newsletter here.
.
Many Thanks To The following Website For This Valuable Content.
Katie Holmes attends designer Iris Apfel's 100th birthday