The director's cut of 'Fast and Furious 9' has more action scenes and explores the past of Dominic and the rest of his family. Here we tell you all the news that this slightly longer version has.
Who said that Zack Snyder (Justice League) was the only one who could have his extended version today? Fast & Furious 9 also features his own and delves into the relationship between Jakob (John Cena) and Dominic (Vin Diesel), adds more action scenes and of course gives Roman (Tyrese Gibson) and Tej ( Ludacris), therefore we are going to tell you what are the scenes that make up this extended version of Justin Lin (Fast and Furious 6).

According to a report by ScreenRant, the extended version adds six minutes of new material and the vast majority of it is used to lengthen the final chase of the film, the one where Domic and Jakob join forces to stop the armored truck carrying Otto (Thue Ersted Rasmussen), who threatens the world with the activation of Project Aries.
Of course there are scenes that did not reach the final cut of Justin Lin, one of them presents another flashback, where Dominic (Vinnie Bennett) is reunited with his team upon his release from prison after beating Kenny Linder (Jim Parrack). On the other hand, a little more is explored in the love relationship of Dom and Letty (Asia Dinea Hale) moments before the race between the Toretto brothers, which Jakob (Finn Cole) lost, which is why he had to walk away for so many years.
'Fast and furious 9': Vin Diesel dedicates an emotional message to Paul Walker for his birthday
Another novelty is related to the time in which Mia (Jordana Brewster) appears in the story; In the director's cut we will see her almost from the beginning of the film in a scene that takes place on Dominic and Mia's farm, her objective is to pick up little Brian due to a new mission that his parents took. In addition, she notices strange behavior in her older brother, but he denies it, which shows that Dom was keeping information from Jakob hidden.
Do you remember Leysa (Cardi B) rescues Dom from Otto and Jakob? Well, the bonus content explains how she knew Toretto was in trouble, since Leysa had attended the same party as Otto, which is why this pair is meeting that night.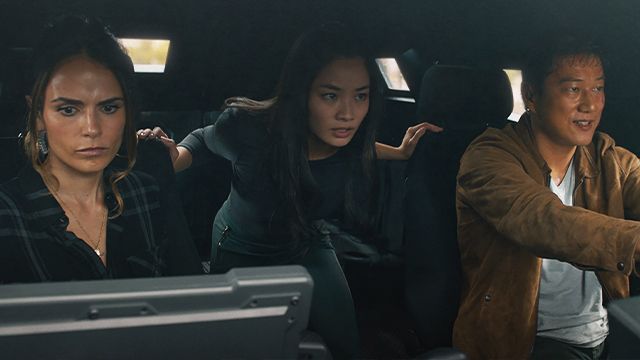 And of course a fun moment could not be missed between Roman, Tej and Ramsey (Nathalie Emmanuel), together they find different warehouses with huge amounts of cash inside a Mr. Nobody bunker (Kurt Russell). If your thing is to collect in physical versions titles of Fast and furious, mark in your calendar the next September 21st, the date on which the 4K UHD, Blu-Ray and DVD editions of this film will reach the international market.
Many Thanks To The following Website For This Valuable Content.
'Fast and Furious 9': Director's Cut Has More Action and Toretto Family Memories – Movie News